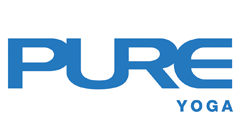 Driven by curiosity, Michael signed up for his first yoga class in 1997. Afterwards, he felt happy. Since that first class, yoga has gradually become a tool of self-discovery for Michael. He has learned to appreciate his strengths whilst retaining his humility and he has come to graciously accept his weaknesses.
Both Michael's teachers Patrick Creelman and Stephen Thomas showed him the essence of consistency. Start doing something repeatedly over a longer period of time and it gets refined, stronger in resolve, better on so many levels.
Michael teaches his students to safely explore the details of the physical alignment of Asanas to promote optimal health. He seeks to weave his insights from the study of Tantric Tradition with ancient Chinese Philosophy to help students discover their potential and position in the modern world. Michael's class is a combination of energetic physical movement, traditional breath practice, silent and moving meditation, and a bit of laughter to tap into the healing qualities of yoga.
QUALIFICATIONS & CERTIFICATIONS
Anusara Yoga Teacher Training Series with Patrick Creelman – 3 Parts completed, 2011
Preparing to Teach – Hatha Yoga Teacher Training with Patrick Creelman, 2006
What Michael teaches
Alignment
Hatha
Healing
Hot
Vinyasa
Other teachers also in Langham Place