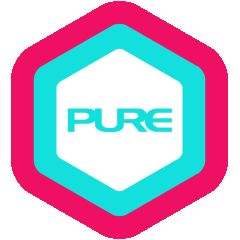 Yoga was an on-and-off part of Jo's professional dance life starting in 1999. She wasn't completely devoted until she discovered that yoga practice actually resonated with her dance improvisation and creation. No matter on the dance floor or on the mat, she enjoys the moments when her body and mind meet. Observe, discover, react and re-discover…this internal journey gives her a vivid sense of existence. This awakening realisation drove her to delve deeper in the world of yoga so that she would be able to share with others. In 2013, she went to northern India to enrich her learning and acquired her Yoga Teacher Certificate from Sivananda Yoga Vedanta.
Jo is grateful for all the encounters along her yogic path. The philosophical aspects of Yoga from Sivananda Yoga Vedanta grounded her practice and teaching with depth and reminded her of the importance of a balanced practice with asanas, breathing, diet, relaxation and meditation.
Years of experience in dance education enable Jo to weave solid knowledge of body awareness and alignment into her yoga classes. Guiding her students through the journey of how to do and what to feel during practice, she sees asana practice as an entrance for inner awareness.
Jo's classes are fun and instil a calm pace. They are rooted in basics, focusing on a strong foundation, alignment and breathing. She encourages students to approach their practice with an open mind, be patient, and take time to observe their body and mind from moment to moment. She believes that everyone is unique and special and hopes to create a space for her students to explore and reconnect with who they really are….and shine from there.
QUALIFICATIONS & CERTIFICATIONS
Professional Singing Bowl Healing Practitioner Course Level 1 with Madalena Y.K.
NG, 2021
Exploring Mindfulness Meditation in Yin Yoga with Sarah Powers, 2016
The Architecture of Yoga Poses with Sarah Powers, 2016
Yin Yoga Teaching Intensive – An In-depth Exploration with Sarah Powers, 2016
Aerial Yoga Teacher Training with Ariel Chen, 2015
Flyoga Foundation Teacher Training with Isla Rosete, 2015
Sivananda Yoga ISYVC Teacher Training (200 hours), 2013
Master of Fine Arts in Dance – Hollins University, 2010
What Jo teaches
Aerial Yoga
Hatha
Healing
Hot
Vinyasa
Yin
Yin Yang
Other teachers also in Starstreet Precinct