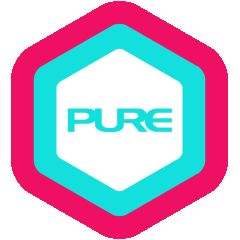 Fumi was born and raised in Japan, moved to the U.S. in 2001 to study and came to Hong Kong for work in 2006. Her first yoga experience was while at university in the U.S., but she didn't continue practising at the time. It was simply for her curiosity and health.
When Fumi started working in Hong Kong, she picked up yoga again. She found that yoga practice helped to balance her body and mind during her frequent travels and irregular work schedule. As she continued yoga practice, she started feeling an overall betterment of her life — which eventually led her to take her first teacher training in an Iyengar-style studio in Hong Kong in 2011.
Fumi's current studies continue with Dylan Bernstein and Clayton Horton who introduced Ashtanga yoga into her life in 2013. They had also encouraged her to travel to Mysore, India to study with Saraswathi Jois at the K. Pattabhi Jois Ashtanga Yoga Institute in the winters of 2017 and 2018.
She is truly grateful to have met all the teachers and fellow yogis who impacted her profoundly and gave her the fundamentals of her yoga practice both on and off the mat.
Fumi's class is gentle and invitingly full of smiles, while focusing on use of breath and fundamental alignment. She assists students with their individual needs and welcomes everyone.
QUALIFICATIONS AND CERTIFICATIONS
Furthering Yoga Traditions Mentorship Programme with Dylan Bernstein, 2021
Sports Nutrition Programme with Precision Nutrition, 2020
Indian Institute of Ayurvedic Yoga Massage with Ananta Sylvian Girard, Mysore, India, 2017
Diving into Yoga Traditions 200-hour Yoga Training with Dylan Bernstein, Hong Kong, 2015
Thai Massage Certification at The School of Massage for Health, Chiang Mai, Thailand, 2015
250-hour Yoga Teacher Training with Wanda Hewitt, Hong Kong, 2011