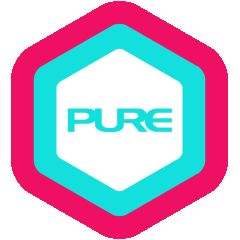 After being discharged from the military, Jeongseok tried yoga for the first time to recover from a back injury in 2011. After his back healed, he moved to Japan. Subsequently suffering from knee pain, he thought of yoga again as a possible cure. So, he returned to Korea and began a yoga teacher training course in 2013.
Upon graduating in 2015, Jeongseok continued to train in yoga while living in Japan and met a teacher who inspired him to focus on the accuracy of alignment. She was a passionate teacher, and this drove him to follow in her footsteps. Up until that point Jeongseok had merely focused on his own practice, but he now turned his thinking to teaching others.
In 2017, Jeongseok expanded his horizons by training in India and Malaysia. His move to Hong Kong marked the beginning of his journey as a yoga teacher.
Jeongseok understands the importance of alignment through using yoga to heal his own body. So, he places great emphasis on alignment in his class. He uses a variety of props (yoga blocks and belts) and makes good use of them in his classes to achieve greater precision in every posture.
QUALIFICATIONS & CERTIFICATIONS
Flying Yoga Teacher Certificate – Hemalgeum Yoga Academy, Seoul, Korea, 2019
Yoga Instructor's Course Certificate – Swami Vivekananda Yoga Anusandhana Samsthana, Bengaluru, India, 2017
Certificate of Hot Yoga Instructor – Hot Yoga International Association in Korea, Seoul, Korea 2017
Ashtanga Vinyasa Instructor – Korean Ashtanga Vinyasa Yoga Association, Seoul, Korea, 2016
Yoga Instructor Course – Korea Yoga Training Course, Seoul, Korea, 2014
What Jeongseok teaches
Hatha
Healing
Hot
Vinyasa
Yin
Yin Yang
Yoga Therapy
Other teachers also in Langham Place