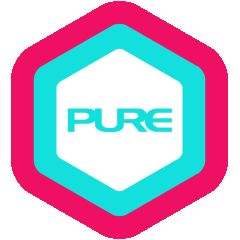 Adriana moved to Hong Kong from Indonesia in 2008. With a background in dentistry, getting a license to practice in this city was the priority — but life guided her to a different direction. After having her first son, she decided to be a stay-at-home mum. Her yoga journey started when she experienced back problems from three pregnancies. After starting yoga classes and finding that it helped to ease her back pain, she fell in love with yoga and hasn't looked back since.
Adriana's continued love and passion for yoga led her to a 200-hr Yoga Teacher Training with Master Yogananth Andiappan at Anahata in July 2017 and she started teaching right after. Towards the end of 2017, she also completed AntiGravity® Fundamental 1&2 and Aerial Yoga 1&2 courses with Tamer Begum. A year later saw Adriana finishing a 300-hr Yoga Teacher Training course with Master Samrat Dasgupta.
Adriana loves sharing yoga with others. She believes that yoga is not about being able to do advanced asanas/poses but rather getting on your mat, reconnecting with your breath, and finding that stillness in your mind.
Her other big passion is music – singing, playing guitar, and chanting. Who knows, she may sing for you during shavasana!
QUALIFICATIONS & CERTIFICATIONS
15-hr Yoga Teacher Training with Victor Chau on the Science of Yoga Sequencing, Adjustments, and Business of Yoga, 2019.
300-hr Advanced Teacher Training with Samrat Dasgupta, 2018
Anti-Gravity Aerial Yoga 1&2, 2018
Anti-Gravity Fundamental 1&2, 2017
200-hr Yoga Teacher Training with Yogananth Andiappan, 2017