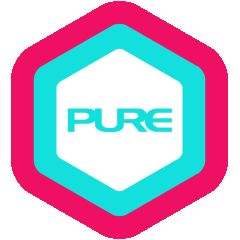 Pag was drawn to the yoga mat in 2007 whilst taking extracurricular activities during school in San Diego. She had developed an avid interest in pole dancing but suffered a serious injury after falling from an inverted pole trick. That's when she started to include regular yoga practice to facilitate her recovery. Throughout the process, she discovered where her true passion lay and was determined to seek inner peace and rejuvenation as well as synchronisation of her body with the help of yoga.
Pag is grateful for meeting her mentor Pudding Leung, whose patience and insight into teaching encouraged Pag to integrate elements of dancing into an invigorating yoga flow. In addition, the philosophical aspects of yoga and profound teaching from Samrat Dasgupta enriched Pag's yogic knowledge and led her to personal transformation. Finally, physiotherapist Alfred Li broadened Pag's understanding of anatomy such that she could incorporate precise alignment instructions from foundational postures into the architecture of asanas.
In her classes, Pag puts great emphasis on enlightening her students' awareness of their mind-body connection. Beyond the fun yet challenging physical practice, she enjoys guiding her students to discover and enhance their range of ability, stillness of mind, and lightness of body. Blending true values into practice and evolving together are Pag's core teaching principles, which enable students to experience integration of the mind, body and spirit through yoga.
QUALIFICATIONS & CERTIFICATIONS
Certificate in Sports Injury Management and Prevention Skills, 2022
50-hour Aerial Yoga PURE Air: Freedom and Light with TT Ho, 2022
18-hour Tibetan Singing Bowl Sound Healing Training Programme with Chris Su – Yin Mindfulness Yoga, 2022
Foundation Certificate in Physiotherapist Assisting Training, 2021
200-hour Transformation: Unveil the Teacher Within with Samrat Dasgupta, 2021
Yoga Wheel Teacher Training with Toby Siu, 2020
What Pag teaches
Hatha
Hot
Restorative
Vinyasa
Yin
Yin Yang
Yoga Therapy
Yoga Wheel
Other teachers also in Soundwill Plaza