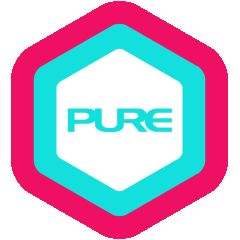 Jenny's personal yoga practice started in 2012 whilst studying in North Carolina and Florida. Her practice has supported her journey to find balance between physical strength and mental calmness, transformed her mind-body awareness and led her to a healthier lifestyle. Jenny has practised around the US learning different styles and meeting amazing lifelong teachers and friends. Mindful movements coordinated with breath and awareness were what made yoga more than just a practice for her.
Jenny is grateful to have studied with Ramsay Pierce. She learned how to lead, serve, and live with greater accountability, compassion and devotion. The phrase "Yoga is for everyone" became clearer when she learned to integrate her knowledge of different populations to cater to individual needs by structuring classes according to their body conditions and providing modifications whenever appropriate.
Jenny teaches with positivity and kindness, encouraging students to develop a sense of calm in any posture or any situation. Her teaching emphasises the correct alignment of each yoga pose. Breathwork is one of her favourite parts of yoga, allowing the serenity to settle in the body and mind.
Jenny's passion lies in finding balance in life through her wellness practices with yoga, rock climbing and Latin dancing. In addition to Yoga, she is a certified private pilot and a future audiologist.
QUALIFICATIONS & CERTIFICATIONS
Yoga and Meditation for Traumatic Brain Injury with Ramsay Pierce and Kyla Pearce (20 hours), 2020
Kirtan Training Level 1 with Govind Das and Radha, 2020
Asana, Pranayama, Meditation, Yogic Philosophy, Teaching Methodology, Anatomy and Physiology with Allison L Andersen (200 hours), 2017
Other teachers also in Starstreet Precinct