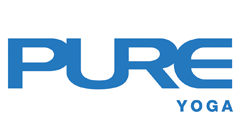 Dandayaman eka pada sikandasana (one leg over the head in standing) was the very first dream pose that created a spark in Samrat's practice when he first stepped on the yoga mat in 1992. After his second year of practice, Yoga drove him to continue his inculcation with higher motivational spirit. Samrat holds prestigious yoga titles like Yoga Jyoti, Yoga Saundarya, Yoga King, Yoga Shree, and eventually the acclaimed "Champion of Champions" award in the All-India Yoga Asana competitions in 1999. With years of practice, Samrat gradually realised that yoga is not merely limited to sport or an exercise to strengthen and lengthen – its greatest benefits are cultivating self-discovery and acceptance through its spiritual embrace. It's a science of healing oneself and attaining a state of mindfulness that eventually leads to positive actions and a person's growth in the ocean of universal energy. Teaching yoga for him is an honour of being able to share the gift of this holistic science with the world.
Samrat started his teaching career in Hong Kong in 2004. He has encountered many other teachers who have ushered him into his role of life with clarity and exposed him to the next level of spiritual development through practice. Samrat conducts teacher trainings, workshops, yoga conferences and retreats globally.
Samrat emphasises a complete practice that gives equality to each element of asana, pranayama and meditation. Having a balanced practice and a conscious mind can lead to a complete holistic evolution. Samrat's teaching focuses on alignment and steady connection to the breath, constituting a still mind with clarity and consciousness in actions both inside and outside the yoga classroom. His classes are accessible to practitioners of all shapes, ages and interests. Students can expect to explore their strengths, work on focus, and learn to find the hidden bliss that is the true nature of every being.
QUALIFICATIONS & CERTIFICATIONS
Certified AcroYoga Teacher, Acro Yoga International, 2016

Certified Yoga Therapist, Living Yoga Therapy, 2016

Certified Yoga and Ayurveda Specialist, Dancing Shiva, 2016

Post-Graduate Diploma in Yoga, Tamil Nadu University, 2015

E-RYT 500, Yoga Alliance, 2012

Certified Teacher (Satyananda Yoga), Bihar School of Yoga, 2009

Bachelor of Science in Yoga, Indian Institute of Yoga and Naturopathy, 2007
What Samrat teaches
Advanced
Hatha
Healing
Hot
Pranayama & Meditation
Vinyasa
Other teachers also in Langham Place