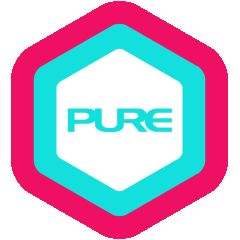 Angel started practising yoga to heal her lower back pain. She later encountered Jivamukti yoga and was drawn by its spiritual teachings, so in 2010 she took her first yoga teacher training in New York.
She is very grateful to all the teachers who have inspired her along the yogic path and is especially thankful to Sharon Gannon & David Life (founders of Jivamukti yoga). From them, Angel learnt compassion for all beings and the spiritual part of practice. Jonas Westring taught her yoga's therapeutic approach & universal principles of alignment. Patrick Creelman showed her the importance of consistent practice and sincere devotion, underlining that incremental improvement is unstoppable.
Angel's classes focus on foundation and alignment. She hopes that through asana practice, students will gain greater awareness of body, mind & spirit and ultimately bring this consciousness into daily life to make it a better place for our future.


QUALIFICATIONS & CERTIFICATIONS
Forest Therapy Training, Tsz Shan Monastery, 2021~ongoing
Occupational Therapy Assistant Training, 2021~ongoing
216-hour Foundation Certificate for Chinese Medical Clinic Assistant, 2021
300-hour Wild Lotus Advanced Yoga Teacher Training with Patrick Creelman, 2020-2021
100-hour Anusara Yoga Teacher Training with Jonas Westring, 2020
50-hour Yoga Wheel Level 1 & 2 Training with Gopal Palanisamy, 2019
Anusara Yoga Immersion with Jonas Westring, 2019 Chiang Mai
Anusara Yoga Teacher Training (Anatomy & Therapeutic) with Jonas Westring, 2019
NeuroKinetic Therapy (NKT) Yoga Training with Jory Serota, 2019
50-hour Children Yoga Teacher Training Levels 1 & 2 with Karen Wightman, 2016
Thai Yoga Therapy Training with Jonas Westring, 2016
Yoga Wall Level 1 Training with Bryan Legere, 2015
120-hour Pre-natal & Post-natal Yoga Teacher Training with Dr. Jean Byrne & Michelle Papa, 2013
30-hour Yin Yoga Teacher Training with Paul Grilley, 2011
200-hour Ashtanga- based Teacher Training with Dylan Bernstein, 2010
300-hour Jivamukti Yoga Teacher Training, New York, 2010
OTHERS:
Sports Medicine Australia – Sports Trainer, 2019
Himalayan Singing Bowl Therapy Level 2 with Tsang Man Tung, 2018
Himalayan Singing Bowl Therapy Level 1 with Tsang Man Tung, 2017
Angel Tuner & OM Tuner Workshop with Tsang Man Tung, 2017
AASFP – Sports Massage Certification, 2013
AASFP – Sports Science & Fitness Foundation Certification,2012
AASFP – Children & Adolescence Fitness Instructor Certification, 2012
What Angel teaches
Hatha
Healing
Hot
Prenatal
Vinyasa
Yin
Yin Yang
Yoga Therapy
Yoga Wheel
Other teachers also in Langham Place