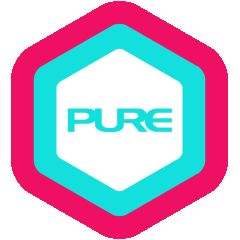 Kate's yoga journey began in 2011 when she was recommended to practise yoga to help manage her autoimmune illness Lupus – and amazingly, she has had no flare-ups since. Yoga helped Kate to find her inner peace and gave her inner strength, which she believes is the key to health and well-being. Besides the health benefits, yoga also changed her perspective on life and transformed her into a positive and loving person. Grateful for the changes, Kate wanted to share the benefits of yoga with others. Encouraged by her teacher Samrat Dusgupta, Kate took her first 200-hr teacher training in 2017 and has been teaching since. Besides teaching yoga, Kate is also a reiki practitioner and a sound healer who has facilitated many sound sessions for public and private events.
Kate is grateful for the guidance from all her teachers and feels especially blessed to have practised with Samrat Dusgupta who inspired and motivated her a lot in her asana practice. Samrat also taught her many useful skills on how to teach professionally and authentically. Kate is also thankful for the opportunity to learn from Bali-based sound healer Shervin Boloorian on how to create healing sound vibrations using different instruments, which she incorporates into some of her classes.
Kate's classes are breath-oriented, and she encourages students to practise mindfully. Instead of just doing the pose, she invites students to feel and observe in their asanas. Kate respects different body shapes and limitations and thus provides guidance accordingly. She gives detailed instructions in the class whilst allowing space for students to explore and find the physical edge in their practice.
QUALIFICATIONS & CERTIFICATIONS
Usui Reiki (Master level) with Vonny Stella, 2020
16-hr Yoga Wheel Teacher Training with Windie Chan, 2019
Level 2 Multi-Instruments Sound Healing Facilitator Training with Shervin Boloorian, 2019
30-hr Pre-natal Yoga Teacher Training with Samantha Chan, 2018
Level 1 Sacred Sound Immersion with Shervin Boloorian and Joseph Pepe Danza, 2018
200-hr Yoga Teacher Training TRANSFORMATION The Spirit of Teaching with Samrat Dusgupta, 2017
What Kate teaches
Hatha
Healing
Hot
Pranayama & Meditation
Prenatal
Vinyasa
Yin
Yin Yang
Yoga Therapy
Yoga Wheel
Other teachers also in Millennium City 5