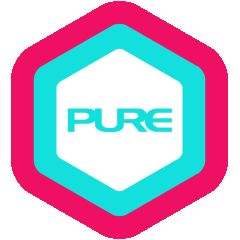 Born in Chennai, India, Pramod's interest in yoga was sparked in school at the age of nine. He witnessed his (future) master Gopala Krishnan doing a demo and explaining the benefits of yoga, thus making it a journey that he wanted to be part of. Along the way, it benefitted him when he was a student. So, he is forever grateful to master Gopala Krishnan who shared his knowledge and continues to inspire him on and off the mat.
Pramod acquired his first yoga diploma from an international teacher training course at Sivananda Yoga Vedanta Dhanwantari Ashram in Neyyar Dam, Kerala, India. Teaching in India since 2009 has taken him to Vietnam and Hong Kong. He has also won numerous yoga awards in state, national and international competitions. His other award titles include Yoga Chandra, Yoga Siromani, Yoga Nakshatra and Yoga Acharya.
Pramod strongly believes in his students' abilities: If you are not good at something, don't just ignore it but try to focus on it. Teaching his students to honour their bodies, he also encourages them to challenge their comfort zones in a healthy way and approaches his classes with a sense of humour. His poses always have an option for beginner to advanced levels, motivating everyone towards a beneficial practice. Apart from physical strength, flexibility, alignments and adjustments, he likes to take his students towards joy, peace and mindful breath awareness.
QUALIFICATIONS & CERTIFICATIONS
Certified Yoga Wheel Instructor, 2020
Certified Aerial Yoga Instructor, 2020
Sivananda Yoga Teacher Training (500 hours), Kerala, 2010
Sivananda Yoga Teacher Training (200 hours), Kerala, 2009
Diploma in Naturopathy and Yogic Science, 2008-2009
Diploma in Yoga, 2008
What Pramod teaches
Hatha
Hot
Vinyasa
Yin
Yin Yang
Yoga Therapy
Other teachers also in Lincoln House