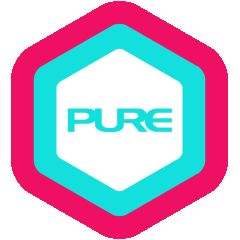 Pravesh began his yoga journey at the age of 5 in India under the guidance of Baishali Champati and Prabir Karmakar. By the time he was a pre-teen, Pravesh had already developed an understanding of his body's mobility and would playfully walk on his hands, climb trees, and even jump off the wall. During his early years of yoga practice, Pravesh entered over 100 competitions and won many championships. In 2009, he joined the World Yoga Championship in Rome, Italy for the first time, winning two Gold and one Bronze medal. He eventually realised that yoga goes far beyond just physical practice and deepened his understanding and appreciation of mindfulness and breathing practice. The more he practised, the more he realised how little he knew and how much there was to learn – so he started to explore and broaden his yoga learning.
Pravesh's inspiration comes from his seniors and teammates. He is grateful to all the teachers who have helped him to enhance his knowledge and achieve a better understanding of yoga's teachings. He started teaching in India, but in 2012 he had the chance to work as a professional yoga teacher in Vietnam. His talent and passion for yoga led him to teach in Singapore from 2013 to 2020 and eventually move to work in Hong Kong from 2021.
Pravesh's classes are filled with yoga knowledge and clear instructions, often given with a sense of humour. The poses he teaches always come with options for beginner to advanced practitioners, motivating everyone towards a healthy practice. Apart from physical strength, flexibility, alignment and adjustments, he aspires to let his students feel joy, peace and harmony with a healthy state of mind. He loves teaching challenging, creative classes in a funny and friendly way. Pravesh wants his students to understand the healing elements of yoga and favours an artistic approach to practice so that they can experience the secret of yoga.
QUALIFICATIONS & CERTIFICATIONS
50-Hour Yin Yoga and Anatomy Training, Singapore, 2018
30-Hour Purna Yoga Teacher Training with Aadil Palkhivala, Singapore, 2018
Diploma of "Asian Yoga Teacher", Asian Yoga Federation, India, 2017
Referee for Asian Yoga Federation (Asian Yoga Championship), 2016- present
Myofascial Trigger Point Massage course, Singapore, 2016
200-Hour Certified Yoga Alliance Teacher, Singapore, 2015
Graduated in Political Science – Bundelkhand University in Jhansi, India, 2012
1-year Diploma Course in Yoga Therapy – India Yoga Culture & Meditation in Kolkata, India, 2012
What Pravesh teaches
Core
Hatha
Healing
Hot
Vinyasa
Yin
Yin Yang
Yoga Therapy