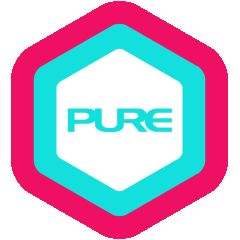 Claudine took her first Hot 26 class in 2007 and was immediately hooked. She loved the euphoric feeling that she had after class. She also loved the repetition and discipline of the practice that paralleled her background as a classical ballet dancer. She has since developed an appreciation of all yoga styles. However, Claudine has continued to consistently practise Hot 26 over the years – including throughout 2 pregnancies, postpartum, and during the stages of change she has observed in her body over time. She is continually fascinated that there is always something new to observe and discover in her practice of Hot 26 despite it being the same set sequence of poses every time.
Under the guidance and encouragement of Bikram-trained teachers Missy Szymanski and Noy Petchiwikai in recent years, Claudine has been able to deepen her practice of the Hot 26 sequence and her understanding of the traditional dialogue. To expand her study of Hatha yoga, she signed up to Patrick Creelman's 200-hr TT. Studying under Patrick, Claudine has developed a greater interpretation of the yogic philosophy and lineage. She is grateful for the continued support of Missy, Noy and Patrick who all encouraged her to embark on her teaching journey. She has found being a teacher to be extremely rewarding. Regular and consistent teaching and practice of yoga has helped her to find greater balance in her corporate job and at home as a mother of 2 boys.
Claudine's classes are challenging, rewarding and satisfying. Her Hot 26 classes adhere to the traditional set dialogue and pace, and her teaching style is clear and concise. Claudine encourages her students to continually explore and develop themselves further every time they are on the yoga mat in order to strive towards their full potential. And she hopes that this will benefit her students off the mat as well.
QUALIFICATIONS AND CERTIFICATIONS
50-Hour Hot 26 CET with Missy Szymanski and Noy Petchiwikai, PURE Yoga, Hong Kong, Sept 2021
200-Hour Foundation Training for Yoga Teachers with Patrick Creelman, PURE Yoga, Hong Kong, Feb 2021
50-Hour Hot 26 CET with Missy Szymanski and Noy Petchiwikai, PURE Yoga, Hong Kong, Jan 2020
What Claudine teaches
Core
Hatha
Hot
Vinyasa
Yin Yang
Other teachers also in Pacific Place