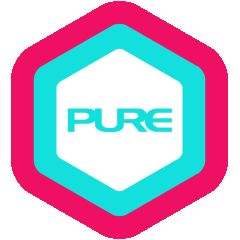 Born and raised in Taiwan, Mia moved to Hong Kong in the summer of 2012 as an airline crew member. She started practising yoga in 2016 in hopes of resolving her sleeping disorder. Yoga is a type of mind-body exercise. With regular practice, she felt calmer, more focused and more relaxed. The airline that Mia worked for closed operations due to the COVID pandemic. Accustomed to being of service to others, she decided to dedicate her life to yoga. For her, yoga is not just about asana practice – it's about showing up on the mat without expectation. Yoga is an individual practice that helps people to transcend their limits physically and mentally.

In pursuit of her passion, she took 200 hours of certified teacher training under Lesley Kaminoff and Chaukei Ngai. With Chaukei's guidance, she learnt that yoga is about the union of body and mind whilst also bringing different people and cultures together. Kenneth Chan is another teacher that Mia is forever grateful to. "Use your strength to lead your mind" was the most valuable thing she learnt from him.

Mia aims to bring a unique sense of empowerment to every class that she instructs. Her classes are both fun and challenging. She not only helps students to build their strength but also improves their flexibility. She will make sure that her students have a good sleep afterwards! Through her own yoga journey, Mia discovered that sound, movement and breath are the most direct vehicles for connecting oneself. She also likes to fuse sound bath and yoga, sharing the power of its nourishing effect.
QUALIFICATIONS & CERTIFICATIONS
15-hr Wheel Yoga Teacher Training with Tiffany Lau, 2021
200-hr Yoga Alliance Certified Teacher Training with Chaukei Ngai, 2020
What Mia teaches
Hatha
Healing
Hot
Vinyasa
Yin
Yin Yang
Yoga Therapy
Other teachers also in Peninsula Office Tower