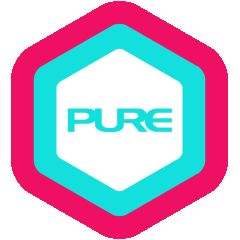 Praveen's yoga journey was inspired by his father, who was a yoga teacher at Sivananda (Yoga Vedanta Centres). A very talented child, Praveen picked up yoga just by watching his father teach. He started his practice at the age of six and was given the title of "Ekalauvya" in recognising his great passion and outstanding performance. "Ekalauvya" means self-master, and Praveen could do any posture just by watching people's demonstration of it. He could even master advanced postures without a guru's instructions. His father was surprised by his talent and flexibility and eventually led Praveen to deepen his yogic knowledge in yoga school.

Praveen practised his advanced-level yoga asana at Ghandhi Gyan Mandir in Hyderabad, South India. With the encouragement of his guru, Praveen started teaching when he was 13 years old – teaching yoga being his first job until the present. His teaching career in India trained more than 10,000 students. He offered his devoted service to the Sivananada ashram for 7 years, conducting many yoga conferences and workshops for patients with alcohol & drug addiction as well as advanced yoga practitioners. He simultaneously provided the same service teaching yoga at the mentally handicapped, dumb & deaf school in Hyderabad. Master Praveen started teaching in Hong Kong in 2005. He was the Director of Yoga Department at Yoga Plus and the yoga & dance instructor at mYoga. He also co-founded a yoga school in Hong Kong and has trained over 300 registered yoga teachers since 2016. He always looks forward to meeting people from all walks of life and introducing the benefits of yoga & therapy.
Praveen's teaching is very well-rounded. His expertise can guide you through yoga on various levels, ranging from a therapeutic approach to a dynamic and advanced methodology. Cheerful and encouraging, Praveen will ensure that you enjoy his class through great fun and inspiration.
"Live the moment. Life is a succession of such moments and to live each is to succeed." – Corita Kent
QUALIFICATIONS & CERTIFICATIONS
E-RYT 500 & YACEP
300-hour Yoga Vedanta Teacher Training – Yoga Vedanta Centre, India, 2017
Certificate Course in Yoga – Kaivalyadhama S. M. Y. M. Samiti, Lonavla, India, 2004
Diploma in Bharatanatyam (Indian Classical Dance) – Potti Sreeramulu Telugu University, India, 2004
Sports of Gymnastics Certificate – Sports Authority of Andhra Pradesh, India, 1995
Yoga Participant's Identity Card Holder – Indian Yoga Federation, India, 1994
What Praveen teaches
Core
Hatha
Healing
Hot
Vinyasa
Yin
Yin Yang
Yoga Therapy
Other teachers also in Pacific Place