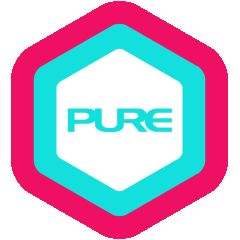 Shalon first stepped onto the yoga mat in 2005, whilst she was working in the marketing industry. She came to yoga simply for the sake of keeping herself healthy so that she would look good in auditions, but she later discovered that yoga is as much of an emotional and spiritual "workout" as it is a physical one. Inspired by her teacher Antonie and Joe at Bikram Yoga, she quickly became a dedicated practitioner and a healthier, morereceptive, patient and content person.
Shalon feels she has been particularly blessed on her path of yogic discovery with the guidance of Sharon Gannon and David Life. David's great sense of humour and encouragement to students to explore their limits are unmistakeable in his teaching. Sharon shifted the way Shalonhas practised and taught, inspiring her to move away from the purely physical approach to a deeper spiritual level, redirecting attention to our true nature – which is love itself, beyond limitations.
Shalon's classes are fun, educational and challenging. Her teaching focuses on alignment and breathing, with the aim to cultivate a deep connection that facilitates movement from the core. She believes thatyoga is a powerful tool to clear physical, emotional and energetic blockages, evoking deeper levels of self-acceptance and compassion for others. Her teaching intends to build physical and mental strength, and help her students to feel a sense of well-being and groundedness.
QUALIFICATIONS & CERTIFICATIONS
Power Vinyasa Teacher Training Programme with Janet Lau (200 hours), 2014
Universal Yoga Teacher Training (Part 1) with Andrey Lappa (100 hours), 2012
Universal Yoga Teacher Training (Part 2) with Andrey Lappa (100 hours), 2013
Jivamukti Yoga Teacher Training with Sharon Gannon and David Life (300 hours), 2010
Intermediate-level Yoga Instructor Certificate with Cherry (Hong Kong Yoga Instructor Association), 2008
Beginner-level Yoga Instructor Certificate with Cherry (Hong Kong Yoga Instructor Association), 2007
What Shalon teaches
Hatha
Healing
Hot
Jivamukti
Universal Yoga
Vinyasa
Yin
Yoga Therapy
Other teachers also in Langham Place