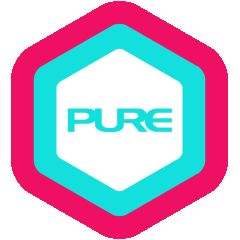 Miranda first started yoga in 2013, simply wanting some gentle exercise to keep herself physically healthy. Her previous job had required working in different countries and time zones, which turned her body clock upside down. After a couple months of regular yoga practice, she found that it helped to improve both her physical and mental being. She used to give up easily when things weren't on the right track, but yoga teaches her to be patient, calm and learn to let go. She attended her first teaching training course in 2017 with Patrick Creelman to further explore yoga.
Miranda's yogi path was inspired by two very important teachers – Samrat Dasgupta and Anjan Kundu. Master Samrat is an amazing teacher. Even though his classes are sometimes challenging, he will always encourage students to try. He is also very observant of students' participation in class. With Master Samrat's encouragement, Miranda attended the 300-hour teacher training in 2021 to progress exponentially in her yoga teaching journey. Master Anjan's humorous teaching style in vinyasa classes helped Miranda to build a strong foundation in her yoga practice.
"Yoga is more about managing and transforming our thoughts, emotions and behaviour than about stretching our hamstrings. Yoga is a beautiful art for the inner and outer self." This is the message that Miranda wants to tell her students. Her vinyasa classes are fun, encouraging, sweaty and will help students to explore their body and foster deeper levels of self-acceptance and love. Her teaching focuses on building physical and mental strength so that students can enjoy a balanced lifestyle.
QUALIFICATIONS & CERTIFICATIONS
300-hour Transcend Glorify Teaching Training with Samrat Dasgupta, 2021

32-hour PURE AIR: Evolution and Advancement with TT Ho, 2017

Mentorship Workshop with Victor Chau, 2017

200-hour The Foundation Teacher Training with Patrick Creelman and Rinat Perlman, 2017
What Miranda teaches
Hatha
Healing
Hot
Vinyasa
Yin
Yin Yang
Other teachers also in Peninsula Office Tower