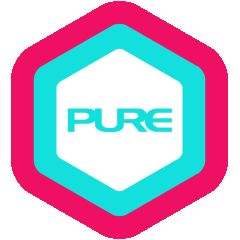 Katherine took her first yoga class in 2014 during her studies in France. Back then, it was nothing more than an occasion for her to stretch and unwind. Little did she know that five years later in Hong Kong, she would stumble upon yoga practice again. As she witnessed a profound physical and mental transformation through yoga, Katherine has kept a fervent practice ever since.
Having started her journey at PURE Yoga Starstreet Precinct, Katherine began her practice under the patient guidance of Laura Beu and Ray Marangelo. In 2020, her urge for a deeper understanding of yoga motivated her to take her first teacher training. After a severe injury that left her bedridden for months, she came back to the practice with a thirst to explore the spiritual aspect of yoga.
Patrick Creelman is Katherine's main teacher, whose valuable teaching in her 300-hour training has helped reveal her true calling: to share the light of yoga with others. His pedagogy in yoga philosophy and alignment has tremendously shaped what yoga means to Katherine as well as her approach to teaching. She also continues to be influenced by teachers such as Ester Oldfield and Sean Robinson.
Katherine believes that each student has access to liberation through the practice of yoga, freeing themselves from the tyranny of the mind. Many of her classes incorporate a strong focus on alignment, and she offers variations suitable for different levels of practitioners. Her teaching style encourages students to start a close investigation of their body through physical challenges and hence, cultivate groundedness in their headspace. This will eventually help nurture students' ability to find deep concentration, confidence, and truth in life.
QUALIFICATIONS AND CERTIFICATIONS
WILDLOTUS 300-Hour Advanced Teacher Training with Patrick Creelman, 2021
100-Hour OM Meditation Teacher Training with Dev OM, 2021
200-Hour Yoga Teacher Training Certificate Course with Dr. Yogananth Andiappan, 2020
What Katherine teaches
Alignment
Hatha
Healing
Hot
Pranayama & Meditation
Vinyasa
Yin
Yin Yang
Yoga Nidra
Other teachers also in PURE South - The Pulse