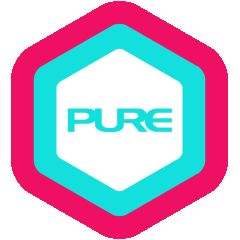 Hebe's yoga journey began in university in 2009 when she discovered the calmness that yoga instilled in her mind and the nourishing power that yoga brought to her heart. Yoga became a solid anchor for her physical and mental well-being amidst Hong Kong's busy urban lifestyle. The idea of spreading that passion and that love for yoga to the world started to plant a seed in her mind.
In 2019, she took the leap to complete her 200-hr Yoga Teacher Training with Master Teacher Anand Mehrotra in Rishikesh, India – the birthplace of yoga. Immersed in holistic wellness and yogic culture, she realised how yoga extends beyond asanas to the divine love and light within ourselves. "Your body is an expression of your consciousness." She started incorporating yoga philosophy, mindfulness and spiritual guidance into body movements.
Hebe's classes can be both flowing and relaxing, from invigorating Vinyasas to healing meditations. She guides students to set their intention for each practice and gives options for all levels. She encourages everyone to grow and excel on their own journey at their own pace. Hebe also believes that yoga, mindfulness and self-compassion can elevate all aspects of life. Students truly enjoy her radiant smile and her positive energy and will most certainly gain physical strength as well as mental awareness after her class!
QUALIFICATIONS AND CERTIFICATIONS
Elevate Yoga Mentorship Programme with Kan Elevate, 2020
200-hour Yoga Teacher Training at Sattva Yoga Academy with Anand Mehrotra, 2019
What Hebe teaches
Core
Hatha
Healing
Hot
Vinyasa
Yin
Other teachers also in Pacific Place