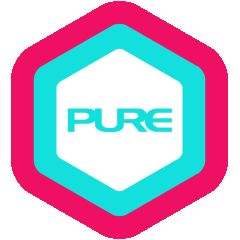 Originally from Hong Kong, Victor was passionate about yoga in his 20s. He initially wanted to build strength and flexibility through yoga practice. After learning more about it, he discovered that yoga was a lifestyle. It has changed his personality, the way he interacts with people, and how he deals with life's challenges.
Victor has been deeply inspired by his root teacher Andrey Lappa, founder of Universal Yoga. Over the past few years, he has followed Andrey all around the world, including Hong Kong, Shanghai, Beijing and the Himalayas. Studying with Andrey has enriched his understanding about the traditional yoga practice, asanas refinement, sequencing and meditation. Victor has also taken training with internationally renowned vinyasa-based teacher Jason Crandell, and a Pilates mat and studio training. These have broadened his knowledge about human anatomy, sports injuries and recovery. In addition, Victor is a Tibetan singing bowls sound therapist. Through meditation with singing bowls, students can attain mental and physical restoration and balance.
Victor joined PURE Yoga's teaching team in 2018 and is always grateful to share his yoga knowledge with students. He is passionate about teaching and interacting with students. Through such interaction, he hopes that students can build a solid foundation, find physical and mental balance, and practise yoga with wisdom. Having a safe and effective practice, students can share their happiness with the loved ones in their lives.
QUALIFICATIONS & CERTIFICATIONS
200-Hour Vinyasa-based Teacher Training with Jason Crandell
Pilates Mat and Studio Training with Polestar
Tibetan Singing Bowls Training
30-Hour Yoga Wheel Training
500-Hour Universal Yoga Teacher Training with Andrey Lappa
40-Hour Aerial Yoga Training with TT Ho
What Victor teaches
Alignment
Core
Hatha
Hot
Restorative
Universal Yoga
Vinyasa
Yin Yang
Yogalates
Other teachers also in Millennium City 5