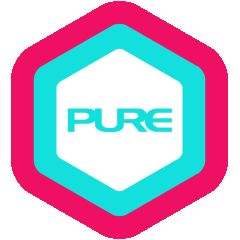 Alexandria took her first ever kid's yoga class at PURE Yoga Soundwill Plaza in 2007. At that age, she knew little about the philosophy of yoga and gave up practising yoga after a few years. She jumped back into her regular yoga practice in 2017 to alleviate stress from schoolwork and has since grown to be a calmer person. After years of guidance from Master Deva Biswas and her mother, who brought her to yoga, Alexandria became inspired to pursue the yoga teacher training journey.
Alexandria feels blessed to have met all the teachers along her journey. Deva Biswas has been guiding her yoga practice for years and has been elevating her full potential. Alexandria took her first teacher training in 2021 with Tin Ming, who gave her deeper insight into yoga philosophy and always encouraged her to teach, planting a seed of love and charity in her heart.
Alexandria's class are grounding and calming. She values mindfulness and consciousness yoga practice so much that she would like her students to live a yogic life more than merely perfecting their asanas on the mat.
QUALIFICATIONS AND CERTIFICATIONS
50-hr Yoga Wheel Teacher Training: A Journey Through Anahata with Gopal Palanisamy
30-hr Yoga Alliance Continuing Education Training: The Art of Back Bending with Gopal Palanisamy, 2021
200-hr Yoga Alliance Accredited Teacher Training Programme: Refinement: Preparing to Teach with Tin Ming, 2021
What Alexandria teaches
Hatha
Healing
Hot
Vinyasa
Yoga Therapy
Other teachers also in Langham Place