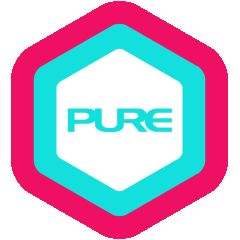 Diane is an esteemed yoga teacher with internationally accredited qualifications. Initially, she sought yoga to attain a better work-life balance. A one-hour class enabled higher productivity for her long work hours as an Architect and Project Manager and was reminiscent of the feeling of flying and floating that she missed from skiing and windsurfing. Diane's yoga practice made her feel happier, stronger, more energetic and flexible; it also had a calming influence on her mind. She loves the challenges and exhilaration of inversions and arm balances. Over time, she discovered more layers to yoga practice, both physically and mentally, -- namely that breath and relaxation helped progress many poses. Fascinated by these complexities and apparent contradictions, she delved deeper in different yoga practices such as pranayama, meditation, and yin yoga. Diane is now focused on dedicating more of her time to share her passion for yoga.
Diane's yoga journey started in the Ashtanga tradition with several different teachers. She enjoyed, and sometimes endured, the discipline of regularly repeating the same sequence. In a 2005 workshop with David Swenson, she witnessed his amazing floating arm balance transitions that seemed impossible but looked like so much fun to practise. Inspired, her deeper practice of yoga began. Further down the yogic path, Samrat Dasgupta shared his philosophy of staying "rooted on the mat". She is grateful for his support in building an authentic foundation for teaching yoga through balancing asanas (physical postures) with philosophy, pranayama and meditation. She is also influenced by Patrick Creelman's teaching where he emphasises skilfully practising asana with precise alignment and deeply listening to your body. The deepest pose – thus the best pose for you – is not necessarily the most advanced looking pose. She also loves his entertaining application of yogic philosophy to everyday modern life and becoming a better person, a continuous journey of learning and developing
Diane teaches a diverse range of classes that include calming yin and grounding hatha to energetic vinyasa. Regardless of the class type, she believes that yoga is for everyone regardless of age, gender or body type. Her classes inspire and motivate students to do their best without judging or comparing themselves with others, always aiming to help students build self-awareness. She outlines the precise alignment of the poses, while also noting how each person is unique — this allows for adaptation to each person's body condition, need or feeling on any given day. Diane's objective is for her students to transform their body and mind for better well-being both on and off the mat through relaxing, challenging, or simply having fun.
QUALIFICATIONS & CERTIFICATIONS
Refine Your Teaching Level 1, 50-hour E-RYT & YACEP with Jen Kentrup, 2021
Yin Yoga Teacher Training, including Myofascial Release and MyoYin, 30-hour RYT, E-RYT & YACEP with Nicky Hadjithoma, 2021
TRANSFORMATION Unveil the Teacher Within, Teacher Yoga Training and Continuous Education for Teachers 200-hour RYS with Samrat Dasgupta, 2020
Participant at PURE Yoga workshops and the Evolution Asia Yoga Conference with internationally renowned yoga teachers such as David Swenson, Ana Forrest, Sri Dharma Mittra, Jason Crandell, Patrick Creelman, Bernie Clark, Tiffany Cruikshank, Bryce, Bo Forbes, Pete Guinosso, Mark Whitwell and others, 2005 until present
What Diane teaches
Hatha
Healing
Hot
Vinyasa
Yin
Yin Yang
Yoga Nidra
Yoga Therapy