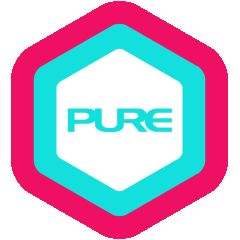 Dina jumped onto a yoga mat in 2017 and hasn't looked back since. Having always been into fitness, yoga initially presented as a great way to loosen a very tight body from years of running and working long hours on her feet.
What keeps Dina motivated to keep practising is personal growth, health of mind and body, and yoga's amazing physical benefits. She was working in her own business, and it slowly left her feeling burnt out and unwell. After leaving her old life behind and settling in Hong Kong, she began taking classes at PURE Yoga. At first, she joined class twice a week but within six months, she was practising every single day. That's when she realised that yoga had become a hugely important aspect in her life.
Dina credits Patrick Creelman and Jason Crandell for having influenced her yogic journey. They showed her the balance of a strong practice, patience, and the beauty of connecting with people. Dina's approach to yoga focuses on the balance between strength and flexibility. Having practised both Alignment and Vinyasa, she also explores new interpretations that involve mobility and injury prevention for lifelong health and movement.
Dina brings an energetic and happy outlook on life, and it permeates through her classes. She hopes that her students leave class with feelings of enjoyment, experiencing yoga's benefits to the body and mind and its power to bring inner peace. She hopes to share her knowledge and continuing growth with her fellow practitioners.
QUALIFICATIONS AND CERTIFICATIONS
Jason Crandell Yoga Method 300-hr Teacher Training Module 3 – in progress, 2022
Jason Crandell Yoga Method 300-hr Teacher Training Modules 1 & 2, 2022
WildLotus 200-hr Teacher Training Foundation with Patrick Creelman, 2021
What Dina teaches
Core
Hatha
Hot
Vinyasa
Yin Yang
Other teachers also in Soundwill Plaza, PURE South - The Pulse