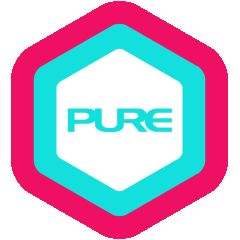 Charlotte started practising yoga in 2015 during boarding school in the UK to keep the boredom at bay on rainy days when there were no sports fixtures. Throughout pursuing her degree in Biomedical Sciences and exploring several career paths ranging from healthcare to finance, yoga was the constant in her life that grounded her – and she finally found her calling helping people to build awareness and understand themselves better.
As an avid sportswoman doing everything from powerlifting to lacrosse to volleyball, Charlotte has amassed many injuries that have greatly influenced her approach to yoga because it led her to want to learn everything about preventing further injuries. Thus, her classes emphasise the journey of self-discovery rather than a focus on 'doing the pose'.
Charlotte has been deeply inspired by Patrick Creelman's approach to alignment and building mental resilience and is immensely grateful for the values instilled on and off the mat. Her Rocket Yoga teachers Irene Pappas and Carson Calhoun also taught her that understanding the rationale behind a pose is critical to preventing injury and that your body changes every day – so learning to treat yourself with compassion is key.
Charlotte's classes incorporate her scientific background in neuroscience and biomechanics so that her students can develop the strength and mobility for a sustainable practice. Her classes are fun and educational, aimed to leave students with a deeper understanding of their body and mind through alignment cues.
QUALIFICATIONS AND CERTIFICATIONS
Preventing and Managing Common Yoga Injuries with Jason Crandell, 2021
The Foundation Teacher Training with Patrick Creelman (200 Hours), 2021
Inversion Teacher Training with Miguel S'antana and Dana Lai (100 Hours), 2021
Yoga with Carson Academy Yoga Teacher Training (200 Hours), 2020
What Charlotte teaches
Core
Hatha
Hot
Vinyasa
Yin Yang
Yoga Therapy
Other teachers also in World Trade Centre