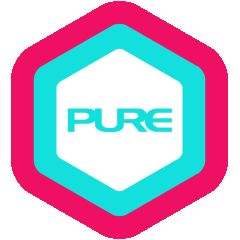 After graduating with a bachelor's in accountancy, Vivian embarked on a career as an auditor in one of the 'Big Four' accountancy firms. But in 2012, a diagnosis of Hashimoto's Disease made Vivian realise that she really needed to take care of her health. Her mum introduced her to yoga and within a month of practice, her thyroid inflammation subsided – the improvement in her condition even surprised the specialist. Since then, Vivian has been dedicated to her daily yoga practice.
Vivian's root teacher is Patrick Creelman, whom she met in 2015 during her first yoga teacher training. After the completion of her first teacher training, she felt a strong pull towards yoga and was inspired by the yogic philosophy and asanas. She has continued to practise and study under the tutelage of Patrick, realising the enormous depth of the subject and the need for continuous study and refinement. Patrick has been a pivotal anchor on Vivian's yoga path; she has been practising with Patrick in various workshops and trainings since acquiring her first teaching qualification. Vivian has also been assisting Patrick at his The Foundation Training for Yoga Teachers since 2020.
Another mentor that Vivian is grateful for is yoga teacher Mohankumar Rajaraman, whom she met in Singapore in 2012. Mohan is Vivian's mum primary yoga teacher and has influenced Vivian in starting physiotherapy studies and Pilates to complement her yoga practice. Mohan has continuously mentored and imparted practical knowledge and skills to Vivian, highlighting to her that proficiently understanding how the human body functions is an important skill for a yoga teacher.
Vivian has great passion for yoga and loves to share it with everyone. Alignment Yoga is her favourite practice, which she whole-heartedly believes is for anyone at any age. Vivian trusts that the profundity, systematic approach and precision of Alignment Yoga is not only a tool for physical health but is a path to connect to inner peace. Thus, Vivian hopes that her classes will intrigue her students in a reflective process to aid and have a greater understanding of themselves. She aspires for the practice of yoga to be the path that connects us all.
QUALIFICATIONS AND CERTIFICATIONS
300-hour Awakening the Inner Life Online Teacher Training with Christina Sell, In progress since December 2021
4-Day WildLotus Immersion with Patrick Creelman, June 2022
3-Day WildLotus Alignment II Workshop with Patrick Creelman, May 2022
3-Day WildLotus Alignment I Workshop with Patrick Creelman, April 2022
2-Day WildLotus Teacher Training Immersion with Patrick Creelman, April 2022
3-Day WildLotus Alignment I Workshop with Patrick Creelman, December 2021
20-hour Yoga Anatomy Training with Tiffany Cruikshank of Yoga Medicine, October 2021
4-Day Iyengar Yoga – Exploration with Raya Uma Datta of Iyengar Pune, August 2021
NeuroKinetic Therapy Level 2, July 2021
WildLotus 300-hour Advanced Teacher Training with Patrick Creelman, 2020-2021
5-Day Practice, the Iyengar Way with Abhijata Iyengar of Iyengar Pune, September 2020
2-Day WildLotus Teacher Training with Patrick Creelman, February 2020
4-Day WildLotus Immersion with Patrick Creelman, February 2020
NeuroKinetic Therapy Level 1 certified, December 2019
4-Day WildLotus Yoga Progression Workshop with Patrick Creelman, November 2019
Mindful Birth Teacher Training Yoga for Pregnancy, Birth and Baby with Dr Jean Byrne and Michelle Papa, March 2019
Asana Studies & Advanced Strategies for Sequencing – 35 hours of Advanced Yoga Teacher Training with Christina Sell, November 2018
Set Up for Success – 35 hours of Advanced Yoga Teacher Training with Christina Sell, May 2018
Advanced Biomechanics of Yoga – 25 hours of Advanced Yoga Teacher Training with Ross Rayburn, February 2018
Gecko Yoga Teacher Training – Module 1: Adventurers with Jenny Smith, January 2018
4-Day WildLotus Yoga Progression Workshop with Patrick Creelman, September 2017
WildLotus 300-hour Yoga Teacher Training with Patrick Creelman, 2016-2017
The Foundation 200-hour Training for Yoga Teachers with Patrick Creelman, 2015
Other teachers also in World Trade Centre