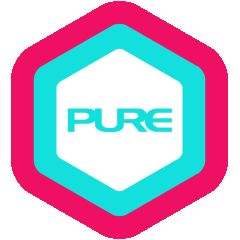 Michael has always been a sports enthusiast with a history of persistent back pains and injuries. He started to consult with doctors, but medicine and physiotherapy treatments could only relieve the temporary discomfort. He knew this was not a long-term solution, so he began exploring yoga in 2019.
Michael was not a natural yogi. His body was very stiff, and he could only touch his knees when doing a forward fold at the beginning. Every yoga pose seemed to be a challenge to him. However, Michael believes that the more struggles he experiences along the journey, the more insight and empathy he can gain to share with other students. Michael pays attention to details and always puts his students' needs first. He took his first 200-hour empowered flow yoga teacher training with Victor Chau in 2021, following a 50-hour Yin yoga teacher training with David Kim in 2022. Having practised yoga continuously for years, Michael feels that his physicality has improved and that his mind and spirit are filled with peace and calmness.
Michael follows the belief that "yoga is for everyone, and we all start from somewhere". Our body does not have to be innately flexible to start practising yoga. Yoga is not a competition with a focus only on striking each pose.
Michael's classes are energetic and fun. He wants to share yoga with everyone, regardless of body type, age, and flexibility level. Michael aims to bring joy and empower people during each class.
Qualifications and Certifications
50-hour Yin Yoga Teacher Training with David Kim, 2022
Empowered Flow 200-hour Yoga Teacher Training with Victor Chau, 2021
What Michael teaches
Core
Hatha
Hot
Vinyasa
Yin
Yin Yang
Yoga Therapy
Other teachers also in MOKO