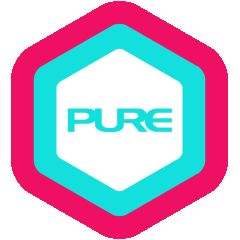 Being someone who absolutely loathed physical exercise, Joyce first stepped onto the mat in 2013 when she was in law school to start exercising as she thought yoga was the mildest form of workout. Of course, it did not take long before she realised that yoga is actually a "work-in", which is way more than just stretching. Since then, yoga has changed her life in many positive ways – physically and mentally. The practice helped her slow down from a lawyer's hectic and competitive lifestyle. Joyce believes that yoga is the practice of awareness, alignment and balance on and off the mat.
Joyce is deeply grateful to her first yoga teacher, Maurice Mettler, whose emphasis on alignments, precision and dedication helped her build strength and form a solid foundation for her practice. His encouragement inspired Joyce to take her first teacher training with Jason Crandell, from whom she learned to incorporate anatomy into her sequences in guiding students to avoid injuries during practice. Also, the teacher who inspired and influenced Joyce tremendously was Edward Chow, to whom she holds heartfelt indebtedness. Edward has encouraged her to develop a balance of effort and grace, strength and flexibility in her practice and life. Edward's passion for yoga and helping others helped Joyce develop a much deeper understanding of her practice and the joy of giving. Edward encouraged her to start teaching and selflessly share her invaluable teaching experience.
Joyce is keen to share her knowledge and experience with and spread positive energy to her students as her teachers have done for her. Joyce loves deconstructing complex poses so that all her students, regardless of their experience, can explore challenging asanas and progress at their own pace. Joyce's classes are dynamic, challenging and focused on alignment fundamentals to find harmony within the body by balancing strength and flexibility, to deliver a fun and injury-free practice and to bring peace, clarity and mindfulness into everyday life.
Qualifications and Certifications:
300-hour Advanced Vinyasa Teacher Training with Jason Crandell, 2019-2020
What Joyce teaches
Core
Hatha
Hot
Vinyasa
Yin
Yin Yang
Other teachers also in Starstreet Precinct