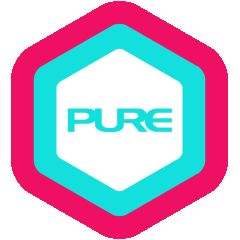 A familiar face in numerous fashion shows, magazine editorials and commercials since the 90's, Almen was Hong Kong's first Bikram-trained teacher and has been widely recognised for introducing hot yoga to the city and promoting yoga's numerous benefits to the public. When she first stepped on the mat, she found it to be the perfect complement to her previous hectic career as a successful model and actress. Now as a busy city dweller, Almen has learnt to cultivate patience and stillness on the mat.
Almen owes her practice and teaching to three very important teachers. Before studying with Baron Baptiste, Almen was a strict and serious teacher; but Baron taught her that yoga could be fun, light-hearted and soft. Paul Grilley helped Almen to understand anatomy and theories of yin yoga. She has developed greater awareness of muscular actions and more compassion towards people's challenges. David Swenson showed Almen how to make Ashtanga Yoga fun with modifications for people of different levels.
Almen's classes are fun, educational and challenging. Her teaching focuses a lot on alignment and she encourages students to always go back to the basics so they can build a strong foundation for more advanced practice.
QUALIFICATIONS & CERTIFICATIONS
Yin Yoga Anatomy: Yoga Alliance Teacher Training with Paul and Suzee Grilley (30 hours), 2011 & 2013
Ashtanga Yoga Teacher Training with David Swenson, 2006
Baptiste Power Vinyasa Yoga Teacher Training Level 2 with Baron Baptiste, 2007
Baptiste Power Vinyasa Yoga Teacher Training Level 1 with Baron Baptiste, 2005
Bikram Hot Yoga Teacher Training with Bikram Choudhury, 2002
What Almen teaches
Hatha
Healing
Hot
Vinyasa
Yin
Other teachers also in Lincoln House, Asia Standard Tower, Peninsula Office Tower, Soundwill Plaza, Pacific Place