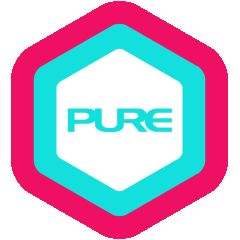 Gigi has had an exceptional journey in all kinds of physical activities. She was a competitive swimmer and synchronised swimmer through high school and university. Always very health conscious, she chose to pursue a degree in Food Science at university. Gigi also believes that being active is a major element in having good quality of life. Besides teaching swimming, fitness, barre, SUP, aqua fitness, and lifesaving, she is most passionate about teaching Yoga. Gigi finds that yoga is the only activity that can be maintained as a lifelong practice not limited by age.
Gigi's first yoga experience was accompanying her sister to a meditation class – and she's been on the yoga mat ever since. Every practice on the mat is a unique experience for Gigi, where she enjoys exploring all physical sensations and connecting with her inner child. Yoga has taught Gigi to live with an open mind and to embrace love, awareness and acceptance around her.
Kapil Rajiv, Gigi's first yoga teacher, inspired her to understand that yoga can be in stillness and in movement. It is about the attitude. Regardless of the type of practice, Gigi believes that awareness and breath are the most essential. Seane Corn and Jason Cradell are the other two yoga teachers who impacted Gigi's practice. Breathing is the gateway to strength, balance, and focus in the mind and body. It is a way to find peace amidst stress and chaos. To balance, we need to know what we want, be present in the moment, and soar. Influenced by these three great teachers, Gigi introduces pranayama practice throughout her classes and creates flowing meditation for her students.
Gigi's classes are always filled with fun and accommodate students wanting practices from easy to challenging. She mainly teaches Hatha and Vinyasa styles with an emphasis on synchronised breathing, alignment, grounding and opening. Gigi wants her students to feel happy, confident, calm and peaceful after her classes. Her teaching philosophy is based on helping, interacting, learning, and sharing experiences with her students.
QUALIFICATIONS & CERTIFICATIONS
25-Hour Yin Yoga Teacher Training (Module 1) – Mothership School of Yoga, Canada, 2021
Certified Standup Paddle Board Flat-water Basic Skill Instructor – Paddle Canada, 2021
200-Hour Multi-Style Yoga Teacher Training – YogaRenew, USA, 2021
Certified Barre Instructor – Movati, Canada, 2021
50-Hour Yoga Fusion Teacher Training – Naked Truth Yoga, Canada, 2020
MOSSA Group Fitness Instructor – MOSSA, USA, 2019
Victoria Order of Nurse Smart Fitness Instructor – Victoria Order of Nurses, Canada, 2019
YMCA Aquafit Instructor – YMCA of Southwest Ontario, Canada, 2019
Certified Life Saving and Swimming Instructor – Lifesaving Society, Canada, 2018
Infant Massage Instructor Programme – International Association of Infant Massage, 2013
200-Hour Hot Yoga Instructor – Hot Tropical Yoga, Gold Coast, Australia, 2011
Bachelor of Science in Food Technology and Management – University of Ulster, United Kingdom
What Gigi teaches
Hatha
Healing
Hot
Prenatal
Vinyasa
Yin Yang
Yoga Therapy
Other teachers also in Langham Place