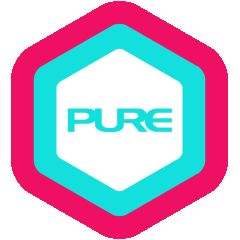 Magesh is a self-motivated yoga practitioner who started his yoga journey in 2010 during college. Due to his great interest in yoga, he studied with his Master Dr. M Ravi and Dr. A N Ananda Murugan for a few years and then began exploring various yogasana and its associated philosophies. Magesh was determined to pursue a Master of Science in Yoga and Naturopathy at Tamil Nad Physical Education and Sports University in 2018. Throughout the years, he has participated in countless yoga competitions and won various championships and awards. He was also very honoured to be invited on the jury for different yoga competitions at State and National levels.
Magesh has been teaching since 2014, 5 years of which have been working as a full-time yoga teacher in Hong Kong. He is very well-versed in teaching the local yoga community and students, understanding what and how to deliver effective classes that raise his students' awareness of individual health and address unique physical limitations. Magesh is also experienced in teaching children's yoga and other special classes including Kriyas, Banda, Pranayama and Meditation.
As a very determined and disciplined teacher, Magesh's classes are high energy and inspiring. They aim to bring significant positive impact to an individual and to uplift their lifestyle both on and off the mat.

QUALIFICATIONS & CERTIFICATIONS
• 30-Hour Wheel Yoga and Chair Yoga – Prajna Yoga International Training Centre, Hong Kong, 2022
• 20-Hour Pranayama and Meditation – Yoga Shaala, Oman, 2022
• Master of Science in Yoga and Naturopathy – Tamil Nadu Physical Education and Sports University, 2018
• P.G Diploma in State Yoga Referee – Tamil Nadu Yogasana Association, Madurai, 2015
• Teacher Training Programme – Sivananda Yoga Vedanta Centre, Kerala, 2014
• Diploma in Yoga – Annamalai University, Tiruchirappalli, 2014
What Magesh teaches
Advanced
Core
Hatha
Healing
Hot
Pranayama & Meditation
Restorative
Sivananda
Vinyasa
Yin
Yin Yang
Yoga Therapy
Yoga Wheel
Other teachers also in Pacific Place