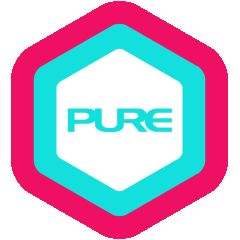 Born and raised in Chennai, India, Vikram's yoga practice started at the tender age of 11 as an extra-curricular activity at his school. His teacher and mentor Master Gopala Krishnan was the first source of inspiration for him.
Vikram participated in several yoga competitions representing his school, district, state and country (nationals). He holds prestigious yoga titles including the Yoga Booshan, the Yoga Jothi, the Yoga Bhaskara and the Yoga Nakshatra.
Vikram believes that yoga is not just posture-oriented and goes way beyond that. He is extremely passionate about teaching yoga and has been doing so for more than half of his life. He started teaching yoga at the age of 16 while still completing his academics.
When he was 19, Vikram left India and started teaching yoga full time in Malaysia at a well-known gym. He was later transferred to Indonesia through this gym where he taught for a short period before relocating to Hong Kong, which he has called home since 2008.
Vikram started his Hong Kong teaching career at Planet Yoga Hot by Master Kamal where he found his second inspiration and integrated his yoga skills. Renowned as a Hot Yoga Teacher, Vikram taught hundreds of Hot 26 classes and Agni Hot classes.
In 2009, Vikram worked with PURE Yoga as a full-time Private Yoga teacher for two years. He then joined Physical Fitness & Yoga where he taught yoga for over 11 years as a Senior Yoga Teacher.
Vikram is now back at PURE Yoga and super excited to share his energy and passion with his students.
Apart from teaching, Vikram loves to play badminton, hike and run outdoors. He also relishes spending quality time with his family and his German Shepherd, Tipu.
QUALIFICATION & CERTIFICATIONS
Certified Yoga Wheel Instructor, Hong Kong
Post-Graduate in Yoga – Sports University, India
Diploma in Yoga – Sports University, India
Diploma in Yoga and Naturopathy, India
International Teacher Training Certification – Sivananda Yoga Ashram, India
International Advance Teachers Training Certification – Sivananda Yoga Ashram, India
Continuing Education Provider YACEP – Yoga Alliance
Experienced Registered Yoga Teacher E-RYT – Yoga Alliance since 2012
Bachelor of Psychology, India
What Vikram teaches
Core
Hatha
Hot
Sivananda
Vinyasa
Yin Yang