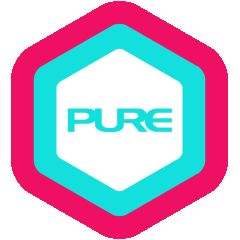 Otto first discovered yoga whilst in search of a supplementary treatment for his Anterior Cruciate Ligament (ACL) injury from a badminton tournament in 2012. He gradually started to embrace yoga not only as a form of healing, but also as a connecting point between his physical and inner selves. Otto continues to practise yoga as it gives him a sense of tranquillity amidst a fast-paced city.
Otto's exposure to diverse cultures is owed to his upbringing in Canada and his profession in branding management for international luxury brands and banks. Founding his own advertising agency and floral studio in Shanghai barely allows Otto to balance his hectic work schedule and personal life, and he grew to appreciate the power of yoga. It creates a breathing space and helps him re-gain energy, which in turn sharpens his senses.
Otto's interest in Yin yoga drew him to pursue more knowledge and train further in this style. He has attended Yin yoga workshops in Tokyo, Koh Phangan, Kuala Lumpur, Cape Town and other parts of the world. Each practice is like a "me-time" session for connecting one's body and mind. Otto truly believes that everyone has a personal and unique experience in understanding the art of yoga, and he underlines this belief through a creative and lively teaching style. By using various media to engage all five senses during class, he helps students awaken their every sensation.
QUALIFICATIONS & CERTIFICATIONS:
RYS 200 The Foundation Training for Yoga Teacher with Patrick Creelman
Yoga Alliance Yin Yoga Teacher Training with Sarah McLaughlin
What Otto teaches
Hatha
Healing
Hot
Vinyasa
Yin
Yin Yang
Other teachers also in Pacific Place