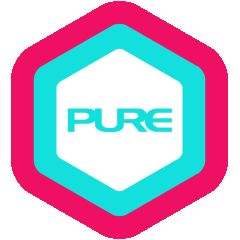 Originally from Italy of Chinese descent, Gian's yoga journey began at PURE Yoga in Hong Kong. Yoga was foreign to him, but as he attempted to overcome the poses, his mind and body were forced to be completely present. He felt a profound connection with yoga after his early experiences.
PURE Yoga constituted a favourable and rich environment to cultivate this instinct in the context of study and practice with his teacher and mentor, Patrick Creelman. With Patrick, Gian is learning that a courageous effort is to do what he would normally avoid, listen to his own body, observe his mind travelling into the body, and stay in the present moment. Through this process, he also focuses on lengthening the spine as much as possible and using the extension to learn that something highly improbable could become incredibly less improbable.
With deep gratitude to his teacher, Gian hopes to transmit to his students, with humility and enthusiasm, what he is learning and doing every day. In his class, you might expect to sweat and to work on the quality of the effort together with the precision characterising an alignment class, where each increment counts and could make a difference; and to be open to be surprised of what can happen on the mat, because the battle is on the mat and it is here where the inward journey begins.
Qualifications and Certifications
WildLotus Alignment I, II, III, 3-day Workshop with Patrick Creelman, 2021-2022

WildLotus 2-day Teacher Training with Patrick Creelman, 2022

WildLotus 4-day Immersion with Patrick Creelman, 2022

WildLotus 300-hour Advanced Teacher Training with Patrick Creelman, 2020-2022

CNY WildLotus Immersion with Patrick Creelman, 2021

WildLotus Immersion with Patrick Creelman, 2020

WildLotus 2-day Teacher Training with Patrick Creelman, 2020

WildLotus 1-day Foundation Workshop with Patrick Creelman, 2020

WildLotus 4-day Immersion with Patrick Creelman, 2020

200-hour The Foundation Training for Yoga Teachers with Patrick Creelman, 2019
What Gianpiero teaches
Alignment
Hatha
Hot
Restorative
Yin Yang
Other teachers also in PURE South - The Pulse