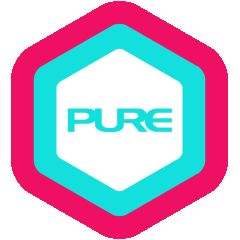 Prian first stepped onto the yoga mat back in 2012. With his enthusiasm for mind-body exercise, he became a Les Mills International Certified BODYBALANCE instructor in 2014. As an avid fitness enthusiast, he has continued the momentum of expanding his repertoire through a wide range of programmes and training.
Life has proven to Prian that "change is the only constant". He took the opportunity to reflect on and re-set his life goals during the pandemic. He is immensely grateful for how yoga has kept him grounded amidst the chaos. And the journey led him to his teacher Tin Ming with whom Prian completed a 200-hour yoga training. Prian was inspired to grow stronger with an open mind and set himself free from all self-doubt and fear.
Prian focuses on the basics and enjoys the stillness and the feeling of being centred from yoga practice. He hopes to inspire others through his teaching and is keen to guide them to find balance on the journey.
QUALIFICATIONS & CERTIFICATIONS
50-hr Wall Rope Yoga Training with Tin Ming, 2022
200-hr Yoga Alliance Accredited Teacher Training Programme: Refinement: Preparing to Teach with Tin Ming, 2021
Polestar Mat Pilates Certifcated Instructor and mentor-in-training, 2020
Antigravity Fitness, LLC, Christopher Harrions's Antigravity 1-on-1: D-kink, 2018
Antigravity Fitness, LLC, Christopher Harrions's Antigravity Suspension Fitness, 2018
TRX for Yoga Certificated Instructor, 2017
Antigravity Fitness, LLC, Christopher Harrions's Antigravity Fundamentals 1&2, 2016
Aero Yoga Certificated Instructor, 2015
Les Mills International Certified Advanced BODYBALANCE Instructor, 2014
What Prian teaches
Hatha
Healing
Hot
Mat Pilates
Reformer Pilates
Vinyasa
Wall Rope Yoga
Yogalates