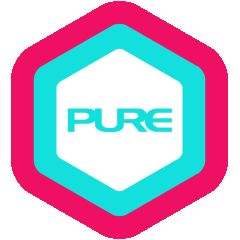 April's interest in yoga first sparked in 2018 during her university internship at PURE Yoga, where she worked as an Event Intern on the yoga events team. She had the opportunity to explore all varieties of yoga classes and workshops as well as basic yoga philosophies and different asana practices. This beginning of her yoga path brought her unspeakable joy and relaxation. Yoga not only taught April to be present, focused, and more conscious of what matters most internally, it also taught her that our minds and bodies are stronger and tougher than we realise. With a strong mindset and consistency, we can achieve everything we want on the yoga mat as well as in daily life.
April is thankful to her yoga teacher Samrat Dasgupta with whom she completed a 200-hour yoga teacher training in 2021. April studied yoga philosophies on a deeper level and learned teacher Samrat's simple yet precise teaching instructions, which have prepared her to teach with greater confidence. April is also grateful to have met anyone that she crossed paths with along her yoga journey – from classmates who attended the same training to people who have attended April's classes. Each of them has inspired and encouraged April and her love for practising and teaching.
April's classes are engaging, encouraging and most importantly – fun! She feels immense joy in seeing students leave her class feeling calm, peaceful, and with smiling faces.
QUALIFICATIONS AND CERTIFICATIONS
100-hour Pre- & Post-Natal Yoga Teacher Training with Samantha Chan, 2022
50-hour Yoga Wheel Teacher Training with Amarjit Kumar, 2021
18-hour Tibetan Singing-Bowl Sound Healing Training Programme with Chris Su, 2021
200-hour Yoga Teacher Training & CET with Samrat Dasgupta, 2021
Other teachers also in Lincoln House