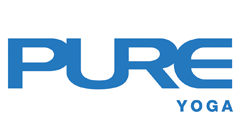 Bianca stepped on the yoga mat for the first time in 2004 and has since experienced remarkable transformations in her life - she has discovered a stronger connection with her own body, gained awareness of her thoughts, and become more attuned to her emotions. Yoga for her is a journey of evolution as it has taught her to embrace all the loving energies around her, and more importantly, led her onto the path of self-realisation.
Since her first teacher training in 2013 with Samrat Dasgupta, who sparked her passion for teaching and more studies, Bianca has gone on to participate in numerous yoga competitions and won acclaimed championships. These challenges have taught her to overcome internal struggles, remain calm under pressure, and simply be her true self even in the unlikeliest of settings. She is thankful to have experienced these shifts, and as a result, gained a new perspective on teaching. She is also grateful to her mentor Almen Wong for her guidance and encouragement to be a confident and compassionate person. She has taught her how to weave her own life experiences into her teachings in a way that engages the students and helps them grow.
With a clear focus on postural alignment, Bianca's classes are safe, fun and accessible to all. She strives to create a learning space that is conducive to constant refinement and mindfulness. She likes to take her students on a journey that builds up from gentle sequences to more challenging techniques to improve their flexibility, strength and concentration, while catering for the needs of practitioners of mixed levels and different backgrounds.
QUALIFICATIONS & CERTIFICATIONS
Mindful Birth Yoga, For Pregnancy, Birth & Baby Teacher Training with Michelle Papa & Jean Byrne (100 hours), 2016
Yoga for Children Teacher Training Level 1(for ages 5 to 8) with Karen Wightman (25 hours), 2016
Hatha Vinyasa Teacher Training with Samrat Dasgupta (200 hours), 2015
Advanced Hatha Vinyasa Teacher Training with Samrat Dasgupta (100 hours), 2014
Hatha Vinyasa Teacher Training with Samrat Dasgupta (200 hours), 2013
Other teachers also in Grand Century Place