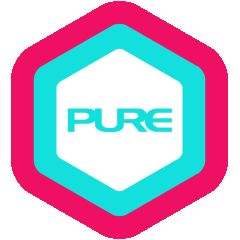 Sylvia has always been passionate about athletics and human science, but multiple knee injuries from competing in inter-school sports ended her hopes of a competitive career. It was while undergoing treatment for those injuries that Sylvia discovered a love for helping others achieve their full potential. She attained a biosciences degree in food and nutrition, gained an MA in International Education, and taught extensively in international schools in Hong Kong. Through a chance encounter with kids yoga whilst teaching a PE class, Sylvia discovered mindfulness and the power of yoga beyond the poses and was reminded of her passion for human performance. It was this self-reflection that inspired Sylvia to pursue a career in teaching yoga.
Sylvia completed primary yoga training with masters in Thailand. She is grateful for Yogi Lalit Masant's teachings in yoga philosophy, breathing techniques, and the path to a yogic life. Master Eady Chearnsuwan taught her to connect the mind with the body through the intelligent alignment and sequencing of asanas. Together, they showed her how to embrace the calling of the mat, to combine her life learnings and experiences to help others achieve peace and self-compassion through practice. Sylvia is also trained in kids and family yoga and was inspired by Dharak Wu's positive energy in facilitating a playful, creative, and educational experience.
Sylvia believes that yoga is for everyone. Her philosophy of teaching includes helping students towards the goals of finding unconditional and uninterrupted joy within themselves, discovering what's important to them, and cultivating a warm sense of community. Combining her knowledge and experience in human science and school teaching, she aims to promote tranquillity, gratitude, and self-love to all through self-acceptance and observing one's vulnerabilities. Her teaching style is authentic, fun, and energising whilst staying grounded with clear alignment cues.
QUALIFICATIONS AND CERTIFICATIONS
30-hour Anatomy and Physiology Yoga Teacher Training with Laura Goellner, 2023 (In progress)
28-hour Kids Yoga Teacher Training with Dharak Wu - Rainbow Kids Yoga, 2022
16-hour Breath is Life: Pranayama and Meditation Course with Michaël Bijker, 2022
200-hour Hatha & Vinyasa Yoga Teacher Training with Yogi Lalit Masant – Embrace Energy Yoga School, 2022
What Sylvia teaches
Hatha
Healing
Hot
Vinyasa
Yin
Yin Yang
Other teachers also in PURE South - The Pulse