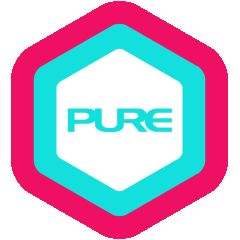 Anna grew up and obtained her tertiary qualifications in Russia and spent 13 years in Asia working as an international model. Whilst working in Hong Kong in 2016, she took her first yoga class, and it was here that Anna finally felt like she had found a place where she belonged, developing her practice which would benefit her body and mind equally. Whilst working in different countries, Anna's passion for yoga grew even stronger, which resulted in her taking her first teacher training with Raj Sharma in Hong Kong in 2019. Since her first yoga class, Anna has worked tirelessly to continue deepening her knowledge about this discipline – the history and philosophy of yoga, human anatomy, and various movement modalities.
Anna credits every teacher she has encountered for playing a role in her development as a teacher and as a practitioner. However, Anna attributes the biggest influence to Jason Crandell, whose approach to yoga through power, precision and mindfulness resonated with her highly. Anna finds asana practice to be one of the greatest tools for establishing a strong mind-body connection and forming a more balanced and fulfilled life. In combination with bringing strength and mobility to the body, Anna feels yoga has become her main instrument in developing integrated health. Being a curious learner and avid reader, Anna also believes in encouraging the "beginner's mind" regularly, which fuels her many hobbies outside of yoga and helps her to empathise with her students.
Anna's teaching style has evolved from her deep appreciation of gaining knowledge and a fascination with the abilities of the human body. Her goal is to help her students achieve a strong and functional body through mindful movement. She teaches well-balanced sequences with a particular emphasis on muscle engagement, controlled motion and breath-to-movement connection. Anna encourages her students to be curious in their practice, tune into their bodies, and explore asana from their perspective.
QUALIFICATIONS AND CERTIFICATIONS
Functional Yoga Anatomy Online Training with Dr. Eden Goldman (Ongoing), 2023
The Art of Teaching Beginners with Jason Crandell/20-hours CE (Ongoing), 2023
300-hour Advanced YTT with Jason Crandell, 2022
200-hour YTT with Ananda Yoga Hong Kong (In collaboration with AUM Yoga Academy), 2019