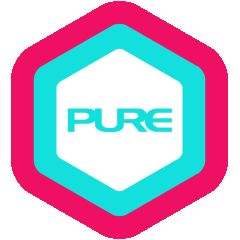 Gabrielle Tsang was introduced to yoga after a long day in the jewellery industry in 2016. Despite feeling exhausted, she was convinced by a friend to attend a 90-minute hot yoga session at PURE Yoga. Though the class left her feeling defeated, Gabrielle discovered a deep desire to improve and grow her practice. She began attending classes regularly, investing in her own mat, and even studying challenging poses like the headstand through YouTube videos.
As Gabrielle's yoga journey progressed, she came to appreciate that yoga is a holistic way of cultivating a healthy mindset, body awareness, and consistency. She found inspiration in the teachings and guidance of Almen Wong, one of the founding teachers of PURE Yoga. Almen's compassionate and patient approach creates a warm and safe space for students to practice without fear of judgment, and her humour and lightheartedness encourage students to relax and enjoy the practice.
Today, Gabrielle is a dedicated yoga instructor who aims to embody these same qualities in her own teaching. She prioritises proper breathing and alignment, placing a strong emphasis on safety and injury prevention for her students. Her teaching style creates a welcoming and enjoyable environment where students can forget about the outside world and focus on their practice. Gabrielle hopes to inspire her students to make yoga an integral part of their daily lives, leaving each class feeling relaxed, rejuvenated, and ready to tackle the challenges of modern life.
Gabrielle's journey to yoga has been one of personal growth and development. Through her own experiences and the guidance of inspirational teachers like Almen Wong, she has discovered the transformative power of yoga, both as a physical practice and as a holistic approach to living a healthy, balanced life. As an instructor, she brings this same passion and dedication to her students, creating a space where they can learn, grow, and find peace through the practice of yoga.
QUALIFICATIONS AND CERTIFICATIONS
Hot 26 200-Hour Teacher Training with Almen Wong, PURE Yoga, 2023
200-Hour Vinyasa & Yin Yoga Teacher Training, Yogagati School, Thailand, 2018
Other teachers also in World Trade Centre