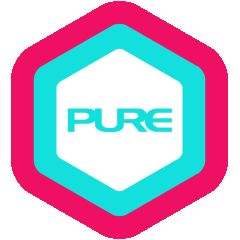 A beloved friend of Gwen's brought her into the classroom of Vivian Agethen in 2018. Gwen went to class for stress relief and to keep fit. It was teacher Vivian's knowledge of alignment and passion that led her to consistent yoga practice and showed her how the strength and flexibility of yoga could be brought outside of the classroom.
While Gwen enjoys taking different types of yoga classes, her practice is rooted in hot yoga and was cultivated under the guidance of a number of great teachers — among them Vivian Agethen, Kapil Rajiv and Almen Wong. She is thankful for the different levels of clarity her teachers brought to her own yoga practice, her life and her teaching.
Gwen's classes are engaging and energetic. Gwen feels immensely satisfied to see her students staying present and taking up challenges with a light-hearted spirit.
QUALIFICATIONS AND CERTIFICATIONS
Hot 26 200-Hour Teacher Training with Almen Wong, PURE Yoga, 2023
Other teachers also in Starstreet Precinct