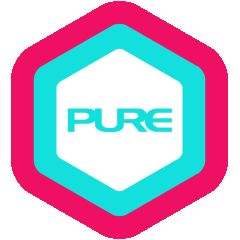 Justin started his yoga journey at the age of 13 in Malaysia by self-learning through reading a book about yoga. He immediately fell in love with yoga when he successfully touched his big toe in a standing forward bend after practising diligently for three days. Apart from loving how yoga had miraculously transformed his naturally inflexible body to be more flexible, he was even more grateful to have encountered the wisdom of yoga which healed him from suicidal childhood depression and made him a happier man today. Ever since then, he knew unshakeably in his heart that sharing the infinite light and love of yoga with all would be his life mission and passion in life. Other than yoga, Justin also trained as a Contemporary Dancer and Choreographer with the Hong Kong Academy For Performing Arts.
Justin's teaching and yogic styles were immensely inspired by Tripsichore Yoga, Universal Yoga and Dharma Yoga. He deeply believes that everyone should practise yoga at his or her own pace as everybody is beautifully unique and all yoga practice is good, as long as we all practise consciously, consistently and compassionately.
Justin's classes are genuinely encouraging, detailed in explanation and lovingly kind with different variations provided for all levels of practice. He is very creative and smooth in sequencing naturally as he is familiar with the movement of the body due to his professional contemporary dance background. Having trained from a very stiff body and healed from numerous injuries, his class focuses a lot on alignment readjustment and deep relaxation techniques to enhance the overall effectiveness of yoga practice and to establish a higher body awareness which will in turn help the yoga practitioner in advancing, healing, and improving in life.
QUALIFICATIONS & CERTIFICATIONS
37-Hour Singing Bowl Sound Healing Therapist Private Teaching Programme by Daphne Chan, 2022

50-Hour Tripsichore Yoga Specialist Course with Edward Clark, 2019

200-Hour Universal Yoga Teacher Training Part 1 & 2 with Andrey Lappa, 2018

25-Hour Universal Yoga and Jivamukti Yoga CET Intensive Studies with Will Lau, 2017

25-Hour Universal Yoga CET Intensive Studies with Will Lau, 2016

36-Hour China's Antigravity Aerial Yoga Training Level 1 & 2 with Ming Li, 2015

200-Hour Hatha Yoga Teacher Training with Dickson Yoga, 2014
What Justin teaches
Core
Hatha
Healing
Hot
Restorative
Vinyasa
Yin
Yin Yang
Yoga Therapy
Other teachers also in Langham Place