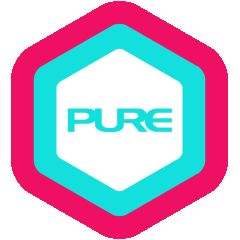 Originally from Australia, Jayna walked into her first yoga class with a desire to touch her toes and what she discovered was a connection to her body that she had never felt before. This inspired Jayna to dive deeper into the world of yoga and the magic of yoga practice completely transformed Jayna's life, from her way of thinking to her way of being. She fell in love with the healing qualities of yoga and the beautiful connection between mind, body and breath. Jayna felt compelled to shift from an eight-year marketing career to teaching yoga so that she could be of service to others and share the gift and teaching of the yoga practice that she received.
Jayna is highly interested in exploring and experiencing the mysteries of life, which moves her to be a lifelong learner and student of yoga. She has experienced the teaching and wisdom of many amazing teachers and is deeply grateful to all the teachers who she's crossed paths with. Their teachings have deeply impacted her understanding of the body and spirit and have guided her to teach from a place of authenticity, compassion and respect.
Jayna believes that yoga is for everyone and creates classes that are inclusive, where the focus is on one's own body and yoga practice. She teaches with intentional slowness to bring awareness and connection to the body and breath to feel every sensation. Jayna loves to explore creative, fun and challenging sequences as well as practices that encourage stillness, rest and slowing down. Jayna invites her students to connect with their own intuition and inner wisdom, so they leave the class feeling strong and with a sense of well-being and calm.
QUALIFICATIONS & CERTIFICATIONS
Qigong Level 1 Teacher Training at Shanghai Qigong Research Institute (In progress)

100-Hour Pre- & Post-Natal Yoga Teacher Training with Samantha Chan, 2021

20-Hour Yoga Anatomy, Physiology, Biomechanics and Injury Prevention with Eric Yue, 2020

Usui Shiki Ryoho Reiki Master Certification, ShivEnergetics, 2020

40-Hour Ashtanga Yoga Teacher Training with David Swenson, 2019

18-Hour Yoga Wall Therapeutic Training for Back & Neck with Petra Mitidieri, 2019

Yin Meridian Series & TCM/Daoism 50-Hour with Sebastian Pucelle & Murielle Burellier, 2018

50-Hour Yoga Wall Teacher Training with Bryan Legere, 2018

50-Hour Anatomy & Yin Yoga Theory with Sebastian Pucelle & Murielle Burellier, 2018

24-Hour Adjustment Skills of Yoga Poses, Drishti Yoga Shanghai 2017

300-Hour Hatha & Ashtanga Yoga Teacher Training, Shiva Yoga Peeth, 2016

200-Hour Foundation Yoga Teacher Training, BodyMindLife Australia, 2015
What Jayna teaches
Core
Hatha
Healing
Hot
Prenatal
Restorative
Vinyasa
Wall Rope Yoga
Yin
Yin Yang
Yoga Therapy
Other teachers also in Pacific Place