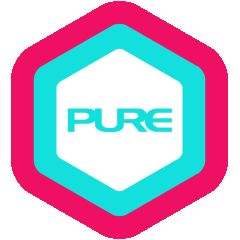 Growing up as a junior competitive swimmer, Vicky always maintained an active lifestyle and had a desire to push her body in new ways. This manifested in the form of surfing, marathons, and triathlons, as she sought to balance her high-paced finance career. During training for her first marathon in 2014, she came to appreciate the power of yoga. Initially, Vicky used yoga as a preventative measure against injuries, but she soon developed a deep interest in how yoga could help focus the human body and mind on the mat, improving athletic performance and enhancing every aspect of daily life and personal well-being.
In 2020, Vicky left finance to explore her passion for wellness. Many teachers guided her journey, especially Leon London, whose emphasis on creative sequencing, playful transitions and most importantly, respecting the body's anatomical limitations has shaped Vicky's practice. He has also helped her develop a more intuitive and holistic approach to teaching.
Vicky's approach to teaching yoga is inclusive and welcoming. She firmly believes that yoga is for everybody, regardless of their age, fitness level, or experience. Her class is energetic, dynamic, and most importantly, fun. Vicky encourages her students to explore their limits and go beyond their comfort zones, offering multi-level practices that cater to individual needs and abilities. Through her classes, she aims to help students increase their mobility and strength while leaving them with a sense of inner peace and joy.
QUALIFICATIONS AND CERTIFICATIONS
• 100-Hour Rocket Vinyasa Teacher Training with Leon London, 2022
• 100-Hour Yin Yoga & Meridian Teacher Training with Annie Au Yoga, 2021
• Level 1-3 + Yin Dharma Yoga Wheel Training with Dharma Yoga Wheel NYC, 2021
• 200-Hour Hatha Yoga Teacher Training with Yogananth Andiappan, 2020
What Vicky teaches
Hatha
Hot
Vinyasa
Yin
Yoga Wheel