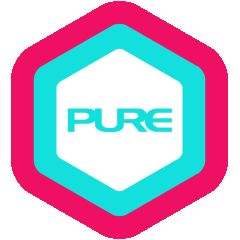 Born and raised in Busan, Korea, Wonah started practising yoga in 2006 while working different jobs in NYC. At her last job as a real estate agent and running her business on the side, attending yoga classes was the only time that she could find some quietness away from modern society where she found peace. Daily practice in the morning before property showings has improved her mindset (mind body & spirit connection), which enabled her to overcome bigger obstacles off the mat. After moving from NYC to HK in 2017, she was determined to take the next step in yoga – teaching. While she has been dedicated to her daily practice since 2006, she now treats yoga not just as another career path, but rather as a way of living, helping her discover the importance of consciousness to humankind. Teaching is a path of making herself useful to others, by serving the community. She is enthusiastic about self-development, making connections with others and travelling distances to provide and share her experiences and seek knowledge. She finds her time more fruitful by sharing what has learned and what she has benefitted from, whether physically, mentally, or spiritually.
She has great respect for Clayton Horton who constantly inspires her with his dedication to teaching, his work and daily practice, while also guiding her over the years with patience and love. She taught at boutique fitness clubs and yoga studios in Hong Kong between 2019 and 2020. When she moved to the Bay Area (CA, USA) in 2020, she practised H26 daily and obtained her Classic Joseph Pilates Certification. Following that, she continued to receive multiple training from different yoga brands and taught actively between 2021 and 2023 where she founded her teaching style. At the same time, Wonah and her dearest colleague, Spencer Weise co-organised 16 successful yoga dance parties by letting her incorporate her electronic music into yoga studios in the Bay Area in California in 2022 and 2023.
Wonah sends special thanks to Nigel who exemplifies kindness; to Angela Lohse for providing methodology of flow in her yoga teaching journey and to Rajesh Ramalingam for bringing subtleness and calmness into her strength. She also holds gratitude to her business partner Dr. Shriram Sarvotham for teaching yogic philosophy to many students in the U.S. and Ekaterina Jeleva for her Ayurvedic approach.
Wonah's classes are fun and dynamic and based on strength and flexibility. Her flows emphasise bringing awareness to the mind and body. She is eager to enable her students to feel empowered and motivated so that students can unlock their inner potential. She believes that challenges can be experienced in a healthy way by reminding her students of the importance of alignment.
Apart from teaching yoga and Pilates, she is also a music lover (being an electronic music DJ and producer), a Brazilian Jiu-jitsu practitioner who holds great respect to the community in advocating mental health and an animal lover.
QUALIFICATIONS AND CERTIFICATIONS
• YIC (Yoga Instructor Course) Hot Yoga & Slow Flow Formats Immersion Training with YogaSix, 2023
• Breath, Bandhas and Pranayama Workshop with David Swenson, 2023
• Conducting 200hr YTT, Bay Club, United States, 2022-2023
• Certified in Joseph Pilates (Mat), HotYogaPlus San Mateo, 2021
• Intensive Training Course (Hot Power Fusion & Vinyasa L2) with CorePowerYoga, 2021
• Inversions, Backbends & Hips Workshop with Jared McCann, PURE Hong Kong and Seoul, Korea, 2018 & 2019
• Fluid Flow 200hr RYT with Angela Lohse, 2018
• BSc, Diploma in Sports Science and International Business, 2008