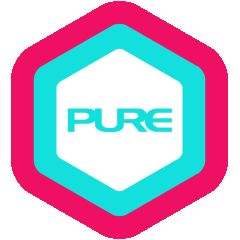 Olivia joined PURE Yoga in 2003 and became a fan of Almen's hot yoga class and started practicing yoga as one of the rehabilitation exercises after permanently injuring and deforming her pelvic and hip joints in a severe car crash.
Her lengthy rehabilitation journey which included yoga, physiotherapy, occupational therapy, and hydrotherapy allowed her to escape having to use a wheelchair and crutches. However, she still walks with limp. She found her 'true love', Pilates, after moving to Australia in 2007, which helped her better connect with her body and it enabled her to move pain-free.
Having personally experienced the magical power of Pilates and equipped with knowledge in health science and health promotion, she was determined to become a STOTT Merrithew Certified Pilates Instructor. With a passion in clinical Pilates, she has been helping people prevent and rehabilitate from injuries, gain the correct posture and reduce muscle imbalance. She has also been providing training to fitness enthusiasts to transform their bodies to achieve toned muscles and enhance sports performance by using an array of props.
Make no mistake, Olivia's classes are never mundane. Her classes are full of care, interaction, and joy. Her motto is "Cherish mindful movement when we still have it".
QUALIFICATIONS & CERTIFICATIONS
• 2023 – Injuries and Special Polulations Course with Krisztian Melykuti
• 2022 – ZENGA Mindful Movement Workshop with PJ O'Clair
• 2021 – STOTT Pilates Fitness Circle Flow Workshop at Alignment Fitness Studio
• 2021 – STOTT Pilates Conditioning Towel Workshop, Vivian Zapanta Pilates Studio
• 2021 – STOTT Pilates Total Body Toning, Vivian Zapanta Pilates Studio• 2020 – Certified Cancer Exercise Specialist, Cancer Exercise Training Institute
• 2020 – STOTT Pilates Sliding Mobility Disks for Dynamic Stabilization Workshop with Laureen Dubeau
• 2019 – Intensive Cardillac Chair and Barrels (ICCB) with Vichael Mak
• 2018 – Certified Instructor for Matwork and Reformer by STOTT Merrithew
• 2013 – Intensive Mat Plus (IMP) Course with Vichael Mak
• 2013 – Intensive Reformer (IR) Course with Vichael Mak2023 – Injuries and Special Populations Course with Krisztian Melykuti


Other teachers also in Starstreet Precinct