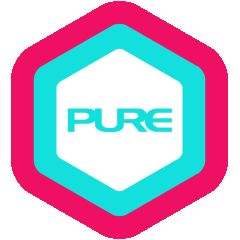 Cheaulyn discovered Pilates years before pursuing formal certification as an instructor. Her first encounter came through a physiotherapist whilst seeking treatment for chronic knee pain. Not only was her knee rehabilitated, but Cheaulyn also experienced a dramatic improvement in her energy level and posture and was eager to share the benefits with others.
From her physiotherapist, Cheaulyn learned a mindful approach of slow movement with breath awareness to re-programme faulty or inefficient movement patterns. She also learned the importance of sometimes preparing the body through micro movements and exercises. She continues to be inspired by her STOTT Pilates mentors to achieve good form and movement sequencing; their knowledge has been invaluable in developing her skills as a practitioner and instructor.
Cheaulyn's teaching focuses on helping you connect with your body through mindful movements. She hopes her students can discover new movement patterns and more efficient ways of moving, and then to build strength through a combination of body weight and gradual loading up of spring tensions on the Reformer. Her goal is for you to gain a stronger, more flexible and energised body. Cheaulyn loves the concept of mindful movement and enjoys helping students rediscover their bodies.
QUALIFICATIONS AND CERTIFICATIONS
• 2022 – STOTT Pilates Prenatal Pilates on the Mat
• 2022 – STOTT Pilates Prenatal Matwork with Stability Ball & Flex-Band
• 2022 – STOTT Pilates Certified Instructor, Reformer Level 1
Other teachers also in Starstreet Precinct