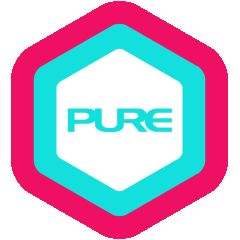 Steffi was a swimmer; however, she suffered from lower back pain and was diagnosed with a chronic condition. A friend recommended Steffi to try yoga and she found yoga challenging and frustrating. She was strong, but not flexible but it was that frustration which also awakened her curiosity and allowed her to realise some of her unresourceful patterns like always wanting to win, comparing herself to others and black or white thinking. Her passion for health and well-being, together with the desire to better understand the human psyche, led her to a long journey of self-exploration that started with her first yoga teaching training at Sivananda in India back in 2013. Through yoga, she learnt the immense benefits and healing power that asana, breathing techniques and mediation have on our physical and mental health. Yoga teaches you a way of being that can be incorporated in all dimensions of your life including bringing inner peace, connection with others and the world and a sense of meaning and purpose.
There are a couple of teachers that have impacted Steffi's teachings, her practice and the way she thinks. Baptiste challenged her approach towards growth. Helping her better align with her values, projecting them in life on and off the mat. Patrick Creelman inspired her with his empowering approach and his dedication to alignment and passion to pass his teachings. Suri Guru in Sivananda helped her transcend the physicality of our bodies with extraordinary meditations and philosophy.
Steffi's classes are empowering with a big emphasis on alignment. Her vinyasas and flow classes are creative and challenging. Her hatha classes focus significantly on core strength and alignment. In her classes, you can expect pranayama, mindfulness and some philosophy. Her style is warm, yet intense and energising. Steffi intends to connect with her students and bring the best out of them. She hopes the insights, positive feelings and progress experienced on the mat can be translated into a more fulfilling day to day. She wants to uplift and empower her students so they know they can go out there and make things happen with confidence and trust.

QUALIFICATIONS AND CERTIFICATIONS
• 100-hour Baptiste Yoga Training "Journey into Power", 2020
• 300-hour Vikasa Yoga Advanced Yoga Teacher Training with Konstantin Miachin, 2017
• 200-hour Sivananda Yoga Teacher Training, 2012
• Lagree Megaformer Training with Vanessa Valenzuela, 2014
What Steffi teaches
Core
Hatha
Hot
Reformer Pilates
Vinyasa
Other teachers also in Starstreet Precinct