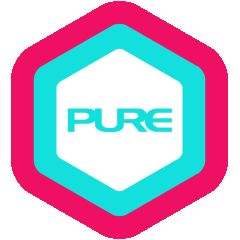 For a long time, Tami used to routinely do intense cardio workouts to take her mind off work. Over the years, as a result of improper postures and overall lack of body awareness, Tami developed and suffered from knee pain. In 2010, she was introduced to Pilates. After practising Pilates for a couple of months, Tami learned the causes to her knee pain and was able to significantly reduce it on her own. The small muscles training in Pilates especially helped Tami move better. Not only did it help manage her knee pain, Pilates also allowed her to enjoy other exercises.
Tami's own experience encouraged her to explore the possibilities of becoming an instructor. She began her first movement qualification in Slings Myofascial Training – a method that incorporates Pilates and Yoga, focusing on myofascial and anatomy. Slings Myofascial helped her build a solid foundation to her understanding of the human body and her training in Pilates. In 2022, Tami obtained her Pilates instructors qualification and following this, she continued her studies and obtained other certifications. She believes both structured theoretical and real-life practical training help her understand movements and bodies better.
Through her training, Tami is aware of the importance of an all-rounded workout that also takes care of the well-being of the mind and alignment of the body. She enjoys sharing her first-hand knowledge with her clients, spending time listening to their needs and their problems so she can provide customised solutions to help them.

QUALIFICATIONS & CERTIFICATIONS
• Matwork, Garuda Foundation, 2022
• Reformer, Garuda Foundation, 2022
• Certified Instructor in Matwork, Reformer, Cadillac, Chair and Barrels, Level 1, STOTT PILATES, 2022
• Diploma in Slings Myofascial Training, Teacher Advanced Level, Art of Motion Training in Movement, 2020
Other teachers also in Starstreet Precinct