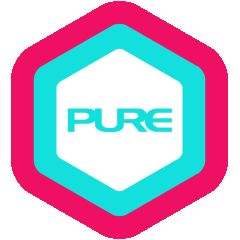 Elisa first stepped onto the yoga mat shortly after she returned to Hong Kong from New York in 2002. Amazed by the profound experience from that first yoga class, she immediately fell in love with it and has been a dedicated practitioner ever since. Through a mindful yoga practice, Elisa has learnt to stay centred and be present, which allows her to embrace life more fully with love, compassion and gratitude.
After a decade of persistent practice, Elisa decided to deepen her yoga study by undertaking a teacher training in 2013 with her first yoga teacher – Patrick Creelman. Under Patrick's guidance, Elisa reaffirmed her belief to stay true to oneself and one's practice by building a solid foundation with proper alignment.
Elisa's strong yet gentle teaching approach inspires her students to work hard on the mat, but at the same time be kind to themselves by listening to their own bodies. Her attitude towards Yoga: "Be patient, stay enthusiastic, keep practising and have fun!"
QUALIFICATIONS AND CERTIFICATIONS:
100-Hour Viniyoga Pranayama Teacher Training with Dr. Kausthub Desikachar, 2022
200-Hour Ashtanga Teacher Training with Clayton Horton, 2021
40-Hour Ashtanga Yoga Teacher Training with David Swenson, 2019
300-Hour WildLotus Teacher Training with Patrick Creelman, 2016-17
50-Hour Bryce Yoga Advanced Teacher Training with Briohny Smyth and Dice Ilda-Klein, 2014
200-Hour The Foundation - Yoga Alliance Accredited Teacher Training with Patrick Creelman, 2013
What Elisa teaches
Hatha
Healing
Hot
Vinyasa
Yin