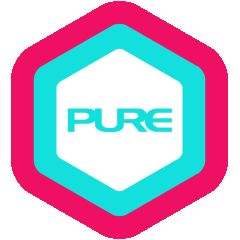 Claudia sees herself as a "nail doctor', although she has her own nail salon and very much enjoys what she is doing, the prolonged working posture has caused a lot of issues to her neck, lower back and wrist. She realised she must be kind to herself, so she started to look for a new career path – something where she can help others while helping herself. Always been interested in fitness and exercising, Claudia loves going to the gym too. When she was introduced to Pilates in 2002, she realised it not only helped her reduce the tension and pain in her body, but it also helped her improve her posture, build core strength and most importantly, control her own body. Claudia believes that everyone she encounters in her life is meant to be a teacher. She is thankful for each and every person – be it her teacher, companion or students – who has crossed her Pilates path.
Claudia enrolled in a teacher training programme with Melissa Goh and realised teaching Pilates is, after all, what she wanted to do. She completed her Pilates certification in early 2023 and has been teaching Reformer and Mat group classes and private clients of all age groups since then. She cannot wait to share her knowledge and enthusiasm for Pilates to more clients and let them know how Pilates can help them improve overall health and well-being.
Claudia's classes are both challenging and satisfying. In her classes, she focuses on breath control, alignment fundamentals and body awareness to deliver a dynamic and injury-free practice into everyday life. She hopes that her students will leave the practice feeling more balanced and more aware of their own bodies.
QUALIFICATIONS & CERTIFICATIONS
2023 – Certified Instructor in Matwork & Reformer Level 1, STOTT PILATES
2023 – STOTT PILATES® Injuries & Special Populations
2022 – STOTT PILATES® Matwork
2022 – STOTT PILATES® Reformer
Other teachers also in Starstreet Precinct